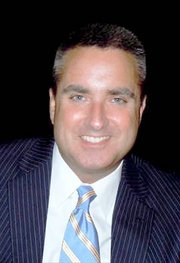 On behalf of the members of the Fairfax City Council, I want to welcome you.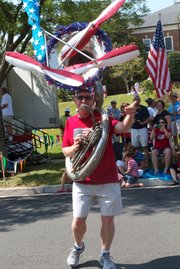 Less than 20 miles outside our nation's capital, the City of Fairfax has played an important role throughout the history of the Commonwealth of Virginia and our nation. The city's size of 6.3 square miles and 23,000 residents gives our community the feel of a small town, while providing all the amenities of living in a large metropolitan area.
Our city enjoys a vibrant and historical downtown, strong business and residential communities, and an exciting variety of arts, cultural and recreational opportunities unparalleled in the Washington, D.C. area. We also have one of the nation's premier universities, George Mason University, adjacent to our community.
Over the past several years, we have been recognized for three significant achievements in local government:
Forbes Magazine ranked the City of Fairfax one of the top three best places to live in the United States for a community of our size.

Achieved AAA bond status—the highest credit rating attainable, citing the city's budget management, strong reserves and conservative fiscal management.

The National Recreation and Parks Association awarded the City of Fairfax a Gold Medal at its National Congress. Only four jurisdictions have won this award in Virginia since its inception in 1965.
The City of Fairfax has also experienced tremendous progress over the past decade. We have invested in a new community center, new public library, a renovated and expanded City Hall, new police station, four public schools and purchased an additional 56 acres of open space. All of these, combined with an unprecedented private sector interest in our historic downtown and the redevelopment of Fairfax Boulevard, make this one of the most exciting times in our city's history.
I hope you will consider visiting the City of Fairfax. I'm certain you will discover why our many residents, visitors and business owners consider our community the "Heart of Northern Virginia."