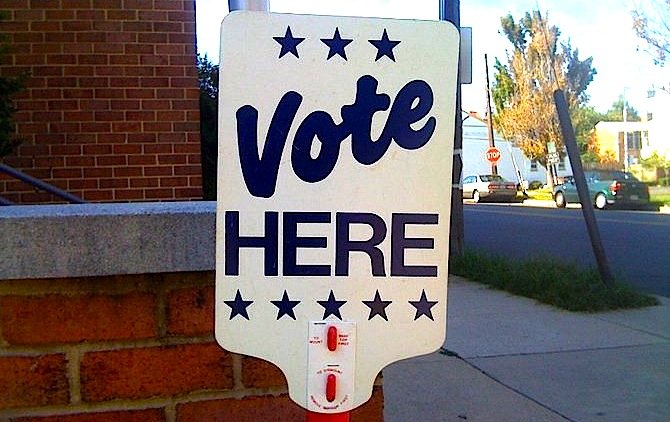 Should Arlington County have a housing authority? That's a question that will be put to voters this fall as they cast their ballots in the hotly contested gubernatorial race. At issue is a referendum supported by the Arlington Green Party, who collected thousands of signatures earlier this year to get the measure on the ballot. They face an uphill battle to persuade voters, who have defeated similar referenda in 1958, 1982 and 2008.
"If you are concerned about maintaining an affordable apartment in this county, you will want a housing authority," said Audrey Clement of the Arlington County Green Party. "Likewise if you are a homeowner who wants to keep your home, you will also want a housing authority because it will put a damper on the speculative pricing of housing in the county."
Never has the need been more pressing, Clement said, citing figures that the county has lost about two-thirds of its affordable housing since 2000. That's why she says Arlington needs an authority to acquire properties slated for redevelopment to keep rental units affordable. It would provide housing to county workers and maintain a centralized apartment listing by raising capital to acquire rental properties by issuing federally guaranteed bonds paid off with rents rather than local taxes. Perhaps most importantly, she said, the authority will answer to citizens rather than developers through a citizens board appointed by the County Board.
"The developers don't want it because it will put a ceiling on rents," said Clement. "The nonprofit housing corporations that currently operate in this county do not want it because they will probably lose some degree of freedom and profit."
SUPPORTERS OF THE authority question the county's affordable housing strategy of working with nonprofit groups and private developers to build units. They say Arlington would have more affordable housing units if the county operated them directly.
Opponents say an authority is not needed because the County Board encourages developers to set aside affordable units or to lend them money from Arlington's affordable housing investment trust fund as an incentive to purchase or rehabilitate units.
"I am not at all convinced that a housing authority would be either efficient or effective," said County Board member Libby Garvey. "I think this is something that was done years ago when there was a lot of federal money for affordable housing, and that money is simply not there right now."
Technically, Arlington County already has a housing and redevelopment authority. But it exists only theoretically. That means it would need to become operational, which is why the ballot language talks about activating the housing and redevelopment authority. Garvey said Arlington has maintained far more affordable housing than its neighbors in the region, which she said is an indication that the county's current strategy is working. And she added that a newly created authority might actually be counterproductive.
"Then you get into a whole layer of bureaucracy that is not helpful," she said. "This isn't a silver bullet that's going to fix everything for affordable housing."