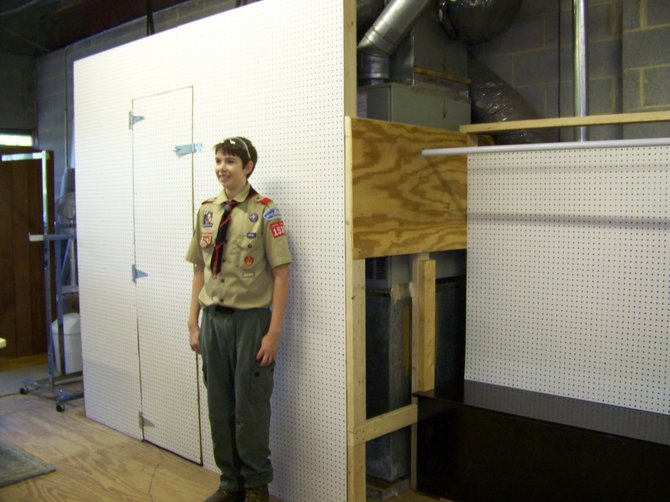 Austin David Nicholls, an Oak Hill resident and rising junior at South Lakes High School, earned scouting's highest rank of Eagle on June 18. Austin is a member of Troop 1530, sponsored by Pender United Methodist Church in Fairfax, and it was at Pender's ReGift Thrift Store in Chantilly that he decided to do his Eagle Scout project.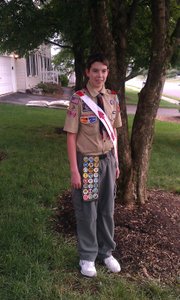 Austin planned and oversaw the construction of multiple 8-foot-high high partition walls finished with pegboard and an attached display area which served to separate a sales area from the heating/AC equipment and ducting to improve safety, and also to provide additional display space. Austin will be formally awarded his Eagle Scout badge at a Court of Honor to be held at Floris United Methodist Church in Herndon Saturday, Sept. 7.
Austin recently was also accepted into the Boy Scout's Order of the Arrow and was also recognized by the NRA and qualified as a pro-marksman with a light rifle. He has earned his first degree Black Belt in Tae Kwon Do through Fox Mill Tae Kwon Do, is active in SLHS theatre program, enjoys math and science and is an active member of his youth group at Floris UMC. Austin is planning to apply to a US military academy or earn a computer science degree and would like to become a video game designer.