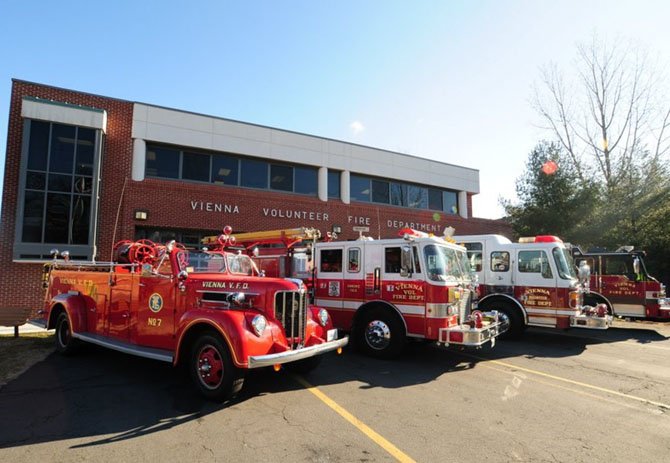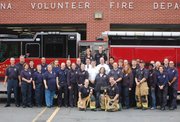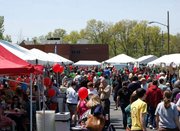 "There are so many great restaurants in Vienna and this gives us a chance to showcase them."
-- VVFD Chief John Morrison.
Grab your taste buds and come downtown. It's almost time for the Taste of Vienna, and there'll be food and fun galore.
The Vienna Volunteer Fire Department (VVFD) will host the third annual Taste of Vienna on Saturday, April 26, from 11 a.m.-8 p.m. It is in the fire department's parking lot at 400 Center St. South and will be held, rain or shine.
The event showcases the variety of foods offered by the town's many restaurants. Admission is free, and the proceeds from attendees' food and beverage purchases will directly benefit the town's fire department.
As the first fire station in Fairfax County, VVFD members have been serving Vienna residents for more than 100 years. But besides protecting lives and property in and around the town, volunteers must spend many hours raising money to keep it functioning. Combining operational and administrative personnel, the station has more than 100 members, and the dollars from the Taste of Vienna are truly needed.
"We're still trying to pay the $1.1 million mortgage we took out in 2007 for the renovation of the station," explained VVFD Chief John Morrison. "It was completely overhauled."
"We still have about $700,000 left to pay," said VVFD President Anthony Stancampiano. "So we hope to raise $10,000-$15,000 from this event. Fairfax County pays for staffing of the station, 24/7, by six county Fire and Rescue employees. And we have about 60 volunteers who pay for the building and equipment."
Actually, said Morrison, "The Taste of Vienna was Anthony's idea. There are so many great restaurants in Vienna and this gives us a chance to showcase them. The restaurants pay a flat fee to participate, and whatever they sell above that amount they keep."
Realizing that other areas had "tastes of" events, but not Vienna, Stancampiano figured that, not only would one benefit the local restaurants, but the fire department and community. So each year, he organizes the Taste of Vienna.
"The fire-department volunteers do what they can to raise money, and every little bit helps," he said. "And this event is fun for families. There'll be a ton of restaurants so people can sample what they have to offer, as well as live entertainment, plus a moonbounce and face-painting for children."
The 29 participating restaurants in this year's Taste of Vienna are: Whole Foods Market, Blackfinn Ameripub, Caffe Amouri, Turmeric Indian Dining, Crepe Amour, Donatos, The Pure Pasty Co., Ya Hala Lebanese cuisine, Tara Thai Vienna, Vienna Inn, Church Street Pizza, Plaka Grill, Robeks Fruit Smoothies, Tysons MapleWood Grill, The Fresh Market, Bazin's on Church, Viet Aroma, Sweet City Desserts, Seasons 52, Elevation Burger, Taco Bamba Taqueria, La Sandia, Gifford's Ice Cream, Sunflower Vegetarian Restaurant, Paladar Latin Kitchen & Rum Bar, Ovvio Osteria, Al Nakheel Lebanese Cafe & Market and Maggiano's Little Italy.
There'll also be live music to entertain the crowd. The performance schedule is as follows:
11 a.m. – Aarodynamics
Noon – Call for Fire
1:30 p.m. – Urban Scientific
2:45 p.m. – Crimestoppers
4 p.m. – Sonic Nights
5:15 p.m. – Janna Audey, soloist
6:30 p.m. - Fujareh
The top sponsors are Navy Federal Credit Union, Whole Foods of Vienna and Cardinal Bank, followed by the Vienna Business Assn. For more information, go to www.tasteofvienna.org/.