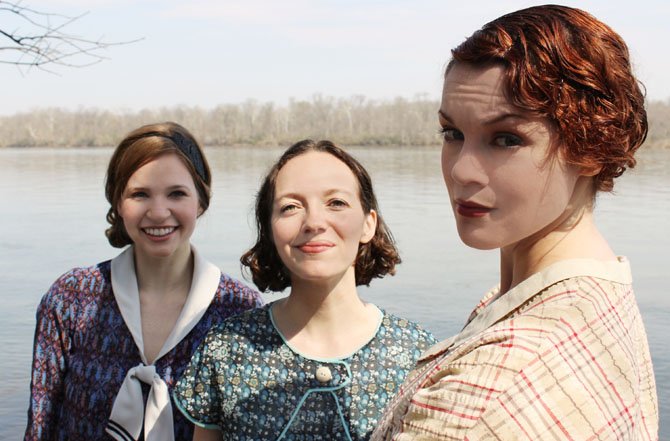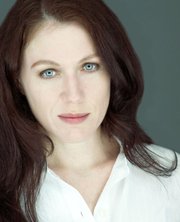 "Failure, A Love Story" by Phlip Dawkins "is unique, funny, whimsical and has so much heart," said Helen Pafumi, Hub artistic director. "It is the kind of piece where you will easily ride an array of emotions as the story unfolds, and best of all, you will laugh... I adore plays that leave you with a pang of joy and pain, that are bittersweet to the core."
The play takes place in 1920s Chicago. It traces the lives and departure of three sisters in the Fall Family. The family lives in a wobbly world and rickety two-story building that is the family's home and clock shop.
"I was immediately struck by the playfulness of both language and structure...The play deals in storytelling theatre, with characters onstage directly addressing the audience to relate events that may or may not be re-enacted onstage," said Matt Bassett, the director.
"Luckily, Dawkins has invested all of his characters with a great deal of humor and heart. These are living, breathing people with clearly-defined traits and desires. They're also a family, so we have beautiful, complex relationships at play," added Bassett, a teaching artist at DC's National Conservatory of the Dramatic Arts.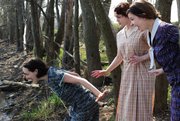 Tia Shearer, who plays sisters Jenny June, noted that "playful, poetic theatre is my very favorite kind. I want whimsy, and magic realism, and impossible feats to happen in my theatre!" As well as "spirit" she added. Her character is brave and hard-working, she "seeks adventure... And most importantly, the kind of brave that lets her love and be scared about it."
Michael Kevin Darnall is Mortimer, a young, successful banker. "He can have any and every material thing he wants, but he's bored with all that and has decided it's time to find himself a wife," said Darnall. "He knows she's out there...he intends to be absolutely ready for her the moment he finds her." However, "he is hardly prepared for what meeting the woman (women) of his dreams will entail and how three unique encounters with love will change him forever."
Where and When
Hub Theatre presents "Failure, A Love Story" at John Swayze Theatre at the New School of Northern Virginia, 9431 Silver King Court, Fairfax. Performances: April 25-May 18, 2014. Fridays at 8 p.m., Saturdays 2 p.m. & 8 p.m. and Sundays at 2 p.m. Tickets: $20-$30. Call 1.800.494.8497 or visit: http://www.thehub...">www.thehubtheatre.... Note: For ages 10 and up.
Chris Stinson is John N., the unusual younger brother in the Fall family. "He is exceptionally awkward around people," nevertheless he has a heart of gold. For Stinson, "Failure, A Love Story" celebrates "life, loss and love in such a snappy and entertaining way."
This play "chronicles loss while it so entirely captures the treasure of life," added Pafumi.