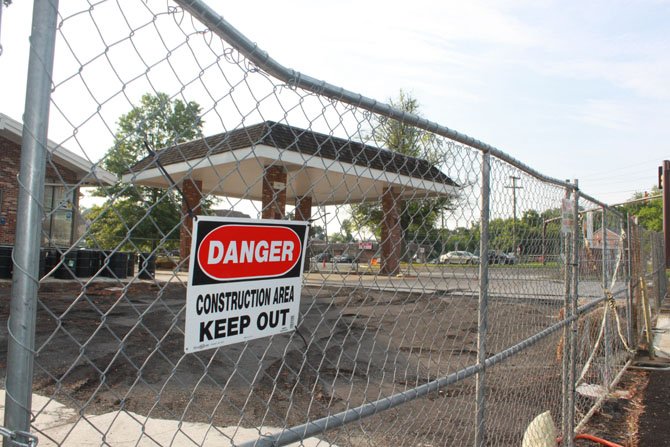 Great Falls, a unique village just outside of D.C., will be undergoing major changes in the next five years and beyond.
Great Falls Citizens Association and Fairfax County will be working on range of issues like deer management, land use, historical preservation and water purification, among others to create a better quality of life for citizens.
Great Falls Citizens Association is what board member Phil Pifer calls the "quasi-town council of Great Falls."
One of the most recent issues they've discussed at the monthly board meetings - usually held at The Grange - is how Turner Farm, a historic farmhouse, can be saved from its current shambled state.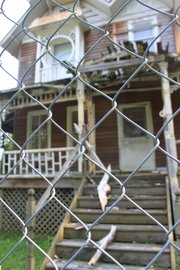 "The Turner family owned it since the late 1800s and it has been essentially a dairy farm since then," said Pifer.
It was only four years ago, that the home, abandoned by family, was bought by the Fairfax County Park Authority.
GFCA is currently looking into having the master plan changed, because the current plan for Turner Farm park does not include the farmhouse.
"There's a process you have to go through, and it will commence sometime next year," said GFCA Vice President Bill Canis.
If the house is turned over to a possible countywide resident curatorship program, the resident would have to be willing to invest $150,000 into the current building. Both the Analemma Society and the equestrian clubs that use the park have been fighting to keep the area low-impact and unlit at night, which Pifer said is causing friction between organizations that hope to invest in it and some of the town's residents.
ANOTHER RECENT ISSUE the association has been tackling is deer management. A survey about residents' opinions on how to handle the deer population is being finished and may be released as soon as next month.
Canis explained why deer overpopulation has been an issue as of late.
"We're in a heavily forested area and the deer are eating all the new saplings," he said. "If we want to have forests here in 25 years, we have to start planning right now."
Canis said more than 700 people responded to the survey.
"There's strong support for action," he said.
What type of action? Pifer said that is still a question GFCA hopes to answer soon.
One of the options being explored are neighborhood archery clubs. In that case, all the neighbors in that area would have to come to an agreement about who can have their land hunted on and who do not want a deer to be collected from their property if a deer runs off and dies later.
Now that the Silver Line has started its service, many residents are hoping that system of trails throughout town can be improved and expanded.
"There's a high degree of support for an interconnected system of multi-use trails," said Pifer.
He said local landmarks like the Turner Farm, local parks and the library will be connected as well as bus stops that could take town residents to the Wiehle-Reston East metro station.
"It's going to be an incremental affair," he said. "Evolving."
Canis said the GFCA will host community discussions about the trails in the next year.
"Some of Great Falls trails are in the Fairfax County Comprehensive Plan," he said. "If, for example, we wanted to change the path in front of the library to a hard surface, the county plan would have to be changed, because right now, it can only be made with stone dust."
In addition to trail work, the association will also be working on how to improve the roads - specifically Route 7 - in the upcoming years.
"Phase I is just being built right now," said Pifer. "It's going to take eight or nine years to build, the total expansion of it."
Canis and Pifer said the association played a roll in making sure the neighborhoods along Route 7 would be able to make left turns out into the road rather than taking a right and making a U-turn.
Until the expansion is finished, however, it could wreak havoc on the already traffic congested Georgetown Pike during morning and evening rush hour.
"All through the morning, traffic from Sterling backs in in Loudoun County resolves itself in two lane on the Reston Parkway," said Pifer. "It could just as easily flow onto Georgetown Pike."
IN THE PAST, left turn lanes have been added to the Pike to relieve traffic congestion. However, because Georgetown Pike is a historic byway, it cannot be widened.
"The ability to drive freely on Route 7 will diminish the traffic on Georgetown Pike," said Canis.
An ongoing issue that will take several more years to tackle is the groundwater contamination under the old Exxon station at the corner or Walker Road and Georgetown Pike.
Methyl Tertiary Butyl Ether, also known as MTBE, is a chemical used to boost octane in gasoline until it was banned by the Environmental Protection Agency several years ago.
Because Great Falls residents all use a system of septic tanks and well water, there was a fear that this well water would become polluted due to the gasoline leak.
"The good news is that there is no drinking well water in the area," said Pifer. "Now, we're just worrying about when the groundwater will be treated."
The treatment will be a multi-year process, he said.
Because of the unique water and sewage system the village uses, national experts were called in by the EPA to find a quick solution in order to keep drinking water from becoming contaminated.
Internally, GFCA is hoping to improve benefits and communication with their members.
"We're putting out a lot of energy to improving citizens' experiences," said Pifer.
Benefits could include discounts to local merchants and better prices for necessities like propane.
As a part of the new initiative, a monthly email newsletter was sent out this month. Pifer said other plans may also be in the works, but did not want to elaborate yet.
"Every element of how we communicate, we're looking at it," he said.