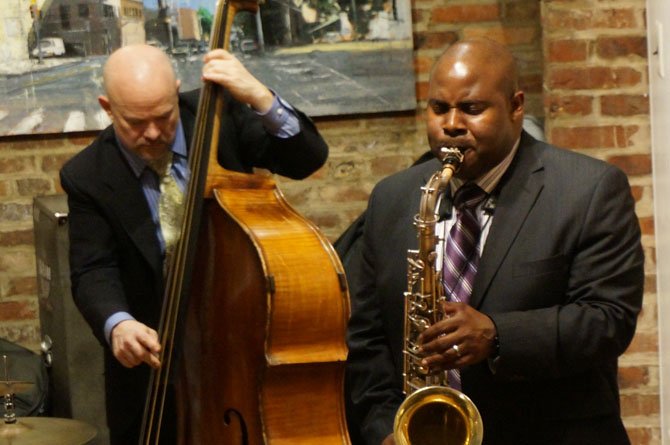 Revelers from as far away as Paris celebrated the New Year in Alexandria as a dazzling display of fireworks lit up the waterfront to signal the arrival of 2014.
"We are very excited to be here," said Clement Pouget, who was visiting Alexandria with his family from their home in Paris, France. "We are visiting Washington, D.C. and heard that Alexandria is the best place to be on New Year's Eve."
The fireworks finale was the culmination event of First Night Alexandria, which featured more than 100 live performances throughout Old Town, including a Battle of the Bands competition for students.
Billed as the largest family-friendly New Year's Eve party in the greater Washington area, the celebration culminated with a fireworks finale over the Potomac River along the waterfront, drawing a crowd estimated to be more than 10,000.
First Night participants enjoyed an afternoon scavenger hunt throughout Old Town before evening performances got underway as part of the celebration that extended from the George Washington Masonic Memorial to the waterfront.
"This is our third year ringing in the New Year at First Night," said Sandy Watkins, who was visiting the area from Alabama with her husband Gerald and son Jack. "We have made so many friends since our first visit here that we wouldn't think of going anywhere else. There really is no better place to be on New Year's Eve than Alexandria, Va."