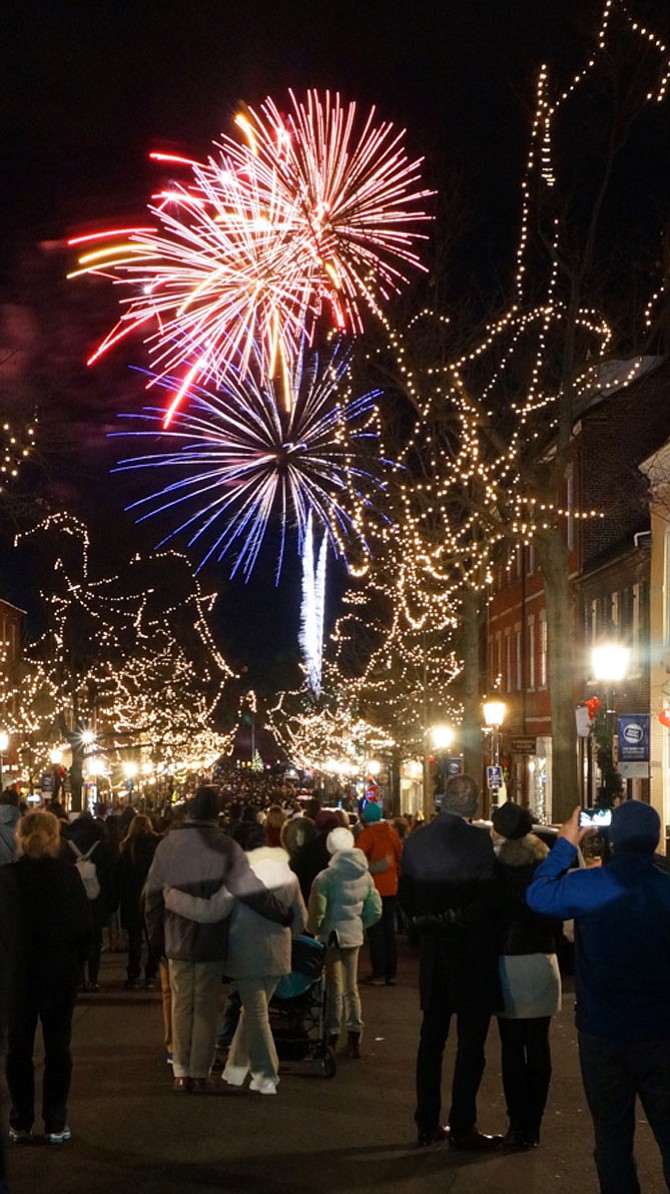 Revelers from around the world descended on Alexandria to ring in the new year as a midnight fireworks show ushered in 2017 and concluded the 22nd annual First Night Alexandria celebration.
"We estimate there were in the neighborhood of 10,000 people in Alexandria for First Night," said First Night Alexandria executive director Ann Dorman. "We had great, enthusiastic crowds throughout Old Town and in Del Ray at the Mount Vernon Recreation Center all evening. Other than the church sanctuaries, every venue was at capacity all evening."
More than 150 performances took place at 24 venues in Old Town and Del Ray, with live music, dancing, children's face painting and games. A Fun Hunt took place during the day and a Battle of the Local Stars at the Durant Arts Center featured a special performance by local recording artist Keira Moran, who used the evening to film the music video for her latest single "We Can." The video debuted on iTunes on New Year's Eve.
The First Night concept was launched in Boston in 1975. While hundreds of First Night events across the country have disappeared since that time, First Night Alexandria has continued to grow and thrive, becoming one of the largest and most successful events in the region while adhering to the original concept of charging one price for an array of family-friendly entertainment.
"First Night is one of the largest volunteer efforts in Alexandria," Dorman said. "Thanks to the herculean efforts of Joe Shumard, we had approximately 200 volunteers working throughout the day all over town. This event would not happen without their help and that of our wonderful sponsors, including the City of Alexandria, Dominion Virginia Power, New Target, Burke & Herbert Bank, LCOR, Clark Construction, Virginia Paving, John Marshall Bank, the Alexandria and Mount Vernon Gazettes, Visit Alexandria and many others."
For more information, visit www.firstnightalexandria.org.