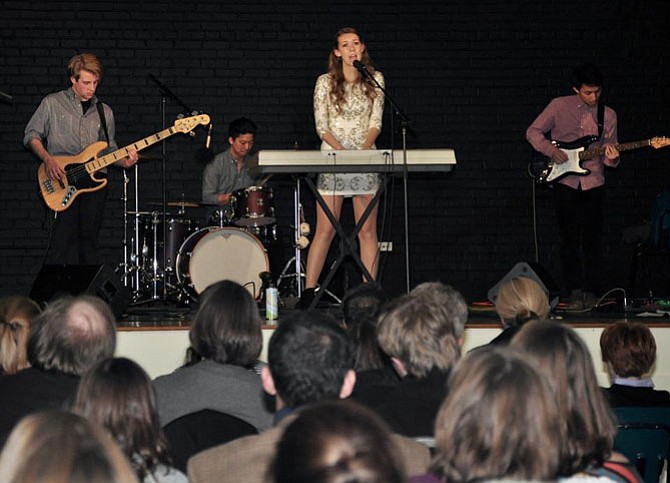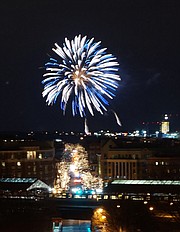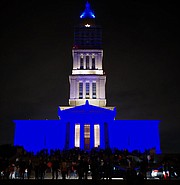 Revelers from throughout the region descended on the Alexandria waterfront to watch fireworks light up the sky over the Potomac River and usher in 2016 as part of the 21st annual First Night Alexandria celebration.
"This year was another huge success," said First Night Alexandria executive director Ann Dorman. "We're estimating between 10-12,000 people attended. While we're still running numbers it could be the most successful year yet."
Festivities began early in the day as thousands of people flocked to the city to participate in the seventh annual Fun Hunt and the second annual First Night Del Ray celebration.

"We had 29 venues this year," Dorman said. "There were 28 in Old Town and one in Del Ray with more than 150 performances throughout the city."
The First Night Battle of the Bands, which featured a special performance by Alexandria's own Keira Moran, showcased local talent with two acts walking away as champions.
"We changed the format for the Battle to encourage more single performers," Dorman added. "There were actually two winners — Lunamatic won as best band and Reesey won for best cover of a Keira Moran song. Keira performed a set and is recording those songs in Nashville and Los Angeles this summer for a new CD."
As the final hours of the year ticked away, lower King Street was packed with revelers dancing in the streets to the tunes of DJ Ray Casiano.
At the stroke of midnight, the First Night Alexandria fireworks lit up the sky as a finale to the evening and to welcome 2016.
"It was an exciting evening and we hope to see everyone back again next year," Dorman said.