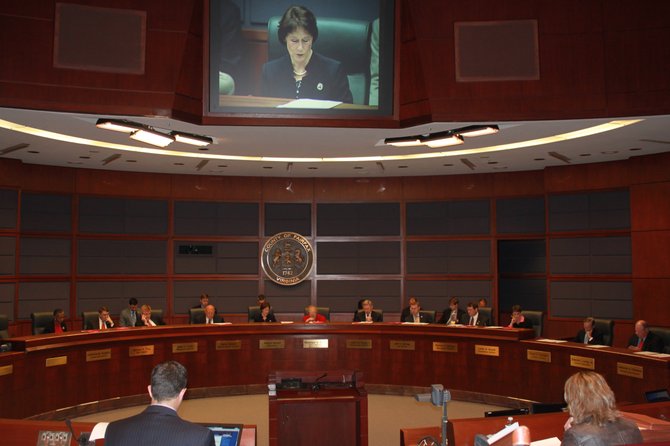 The parking fees for the Wiehle-Reston East Metrorail station garage has been finalized.
At the Fairfax County Board of Supervisors meeting July 1, the board unanimously decided to have the garage charge $4.85 for patrons to park their vehicles.
The resolution also states that reserved parking will be $65 per month. Bike locker room fees are $75 annually.
The board held a public hearing - that no one spoke at - to amend a county traffic code on parking before approving the garage parking fees.
"As a part of the extension of the Silver Line, the county has established parking facilities at the Wiehle-Reston East station," said senior assistant county attorney Erin Ward. "State law authorizes the board by ordinance to provide for the regulation of parking on county owned or leased property."
The parking fee is similar to other garages at Metro stations.
"This is part of the Silver Line metrorail extension, making sure everything is in place to make sure we have in place [a solution for] those parking issues," said Board Chairman Sharon Bulova.
A ribbon-cutting ceremony and open house will take place at the garage, located at 11389 Reston Station Blvd. at 10 a.m. on July 19 - a week before the Silver Line is expected to start service.
The space is a 2,300-vehicle garage, according to silverlinemetro.com, with 253 reserved spaces. An additional 1,000 spaces, operated by Comstock, will be nearby.
The Sunset Hills Interim park and ride will no longer be available for use, however, effective July 26, because it will be replaced with the Metro station's park and ride facility.