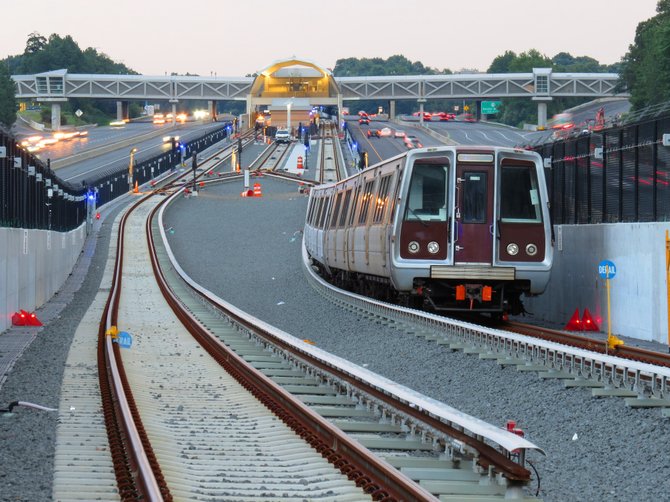 A local construction company has been recommended to be awarded a Silver Line Phase II contract.
Hensel Phelps Construction Co., Chantilly, submitted the lowest price proposal of four groups to build the maintenance facilities and rail yard for the final six stations, according to Metropolitan Washington Airports Authority.
The official contract will be finalized in August.
"We need to finalize the request for proposal requirements and sent them in to MWAA," said Hensel Phelps Senior Estimator Robert Thompson.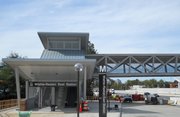 According to a press release, the company estimated Project B - the rail yard and maintenance facilities - that stretches from the Wiehle-Reston East station through Dulles International Airport and into Loudoun County will cost $252,989,000.
"The Notice of Recommended Award is the latest step in a competitive procurement process," according to a press release from MWAA. "The Airports Authority will not request additional documentation from the team, including insurance certificates, and payment and performance bonds."
Hensel Phelps Construction company rebuilt The Pentagon's wedges two through five after the Sept. 11, 2011 terrorist attack. More recently, the company is working on a $250 million project at Fort George G. Meade in Maryland and finished working on the Marriott Marquis in D.C.
"We do anything from $1 million projects to $700 to $800 million projects," said Thompson.
Clark Construction Group and Kiewit Infrastructure South Co. have already been chosen to complete the 11 miles of rail tracks and the Metro stations. According to the press release, construction for Phase II has begun.
Phase II of the Silver Line is expected to open in 2018. Phase I, which features four stations in Tysons Corner and one in Reston, is expected to open July 26. A ribbon-cutting ceremony for the Wiehle-Reston East Metrorail garage will take place at 10 a.m. on July 19.
For more information on the Silver Line, visit http://silverlinemetro.com/.