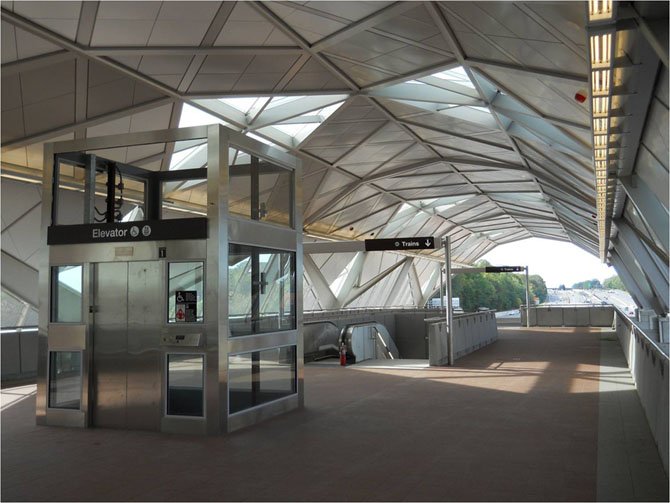 The Washington Metropolitan Area Transit Authority isn't ready to say when the first phase of the Silver Line will open.
Officially, WMATA has 90 days from when the stations were transferred to its control on May 27, meaning it must be open by Aug. 25 at the latest.
But service can start sooner.
"Since then, we've been working diligently towards the opening, but there is no date for the opening yet," said Metro spokesperson Caroline Laurin. "We still have a couple of weeks to go before anything is officially announced."
"Is any community ever ready for a once in a generation change?"

-- Supervisor Catherine Hudgins (D-Hunter Mill)
Phase I will mark the opening of the McLean, Tysons Corner, Greensboro, Spring Hill and Wiehle-Reston East stations.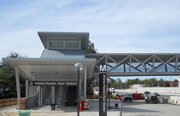 Hunter Mill District Supervisor Catherine Hudgins, who is also a WMTA Principal Director, said her office is preparing information for commuters and other stakeholders in Reston. She also noted that Fairfax Connector has added new Silver Line-related routes and hired more than 20 drivers.
"Is any community ever ready for a once in a generation change?" she said in an email. "Fairfax County Department of Planning and Zoning has just completed a four year master plan process for the transit areas. Fairfax County Department of Transportation has completed 11 of 29 Metrorail station area transportation improvements - bus stops, sidewalks and trails, intersection improvements - with several more completions coming up shortly."
OTHER LOCAL OFFICIALS are keeping an eye out for the opening date.
"We are still waiting for confirmation whether the Inaugural Run will launch at Wiehle Avenue station, with the ribbon-cut there and then a ride through Tysons," said Tysons Partnership Executive Director Michael Caplin in an email. "We need more details about whether the train will or will not stop as it passes through Tysons – and thus our own planning remains 'in development.'"
The Tysons Corner urban center has been preparing for the opening by planning for more residential developments. The population is expected to reach 100,000 in the next 35 years, and new construction will double the square footage that exists vertically to accommodate for them. To take advantage of D.C. area residents using the Silver Line, Tysons Partnership created a series of inaugural events, including the BBQ, Bourbon and Beer Festival on September 20, to give people a reason to come to a place currently considered a business center.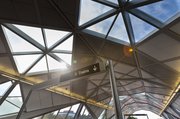 The Metropolitan Washington Airport Authority announced that the Silver Line reached "substantial completion" in May. However, just a year ago, MWAA pushed the opening date from last December to this February after the original plan's September 2013 substantial completion goal snagged an eight week delay.
IN FEBRUARY, MWAA rejected a notice of substantial completion after seven of 12 key criteria - including incomplete testing and documentation security verifications - had not been met by Dulles Transit Partners.
As WMATA gets closer to figuring out when the official opening will be, employees are getting trained. The Metro Transit Police had a training session with local police at the Wiehle-Reston East Station on June 1 to test emergency scenarios, according to a press release.
"The goal of the exercise is to build coordination and provide an opportunity to practice unified command in preparation for the opening of the Silver Line, which includes a number of jurisdictions who share responsibility for the areas surrounding the five new Metrorail stations," according to the press release.
There will also be a free seminar today, June 18, at the Tysons Corner Marriott to educate new Silver Line employees about their incentives. One such incentive includes $50 Fairfax County commuter benefit.
New information about the Silver Line can be found at http://silverlinemetro.com/.