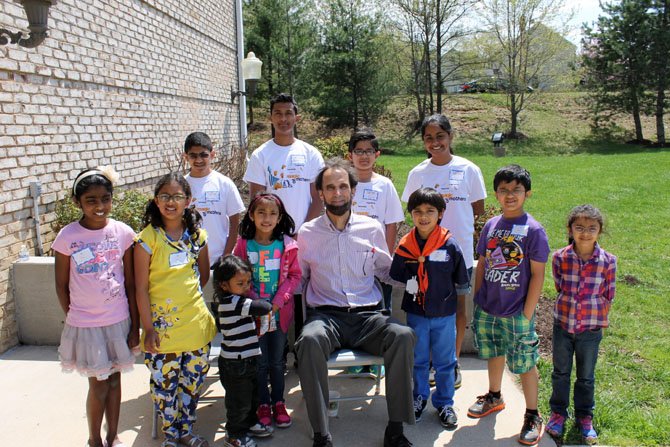 Students from elementary and middle schools in Fairfax Station and Lorton practiced their math skills and experienced the excitement of competition by participating in the Magic of Mothers Math Mania competition on April 26.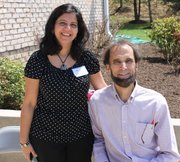 Magic of Mothers is a nonprofit organization dedicated to promoting STEM education in schools. The organization hopes to bring STEM education to underprivileged students.
"Our mission is to bring education to all kids," said Magic of Mothers founder Shikha Dixit.
STEM education in the United States has not caught up with the rest of the world, and students are not as highly-qualified for positions. That's why Dixit wants to encourage students to practice and learn more math and science skills.
The group has participated in the FIRST Lego league competition, which introduces STEM concepts to students aged 9-14. They are currently looking for volunteers, as well as students who need sponsoring.
Dixit said the group was moved by participating in a recent STEM fair at Chantilly High School.
"We want Lorton to be known as a STEM community," Dixit said. "We want to lead the students in the right direction."
Dixit stressed that the math competition was not about winning, but about participating and enjoying the love of learning.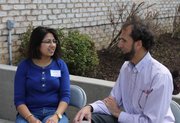 Mount Vernon School Board member Dan Storck was also in attendance. Dixit said Stork has been a great supporter of Magic of Mother's STEM initiatives.
"This type of STEM education is so important," Stork said at the competition.
Dhruv Kapur, a student at Laurel Hill Elementary, said math is his favorite subject.
"It's so much fun. It's a great subject to learn," Kapur said.
Winners of the competition included Vivek Ramakrishna, Pramodini Arulkumar, Abhay Mathur, Arjun Mathur, Shreya Sharma, Giridhar Ganta, Akul Dixit, Sarayu Jilludumudi, Abhay Mathur, Anshika Govil, Ruhani Prasad, and Arjun Mathur.