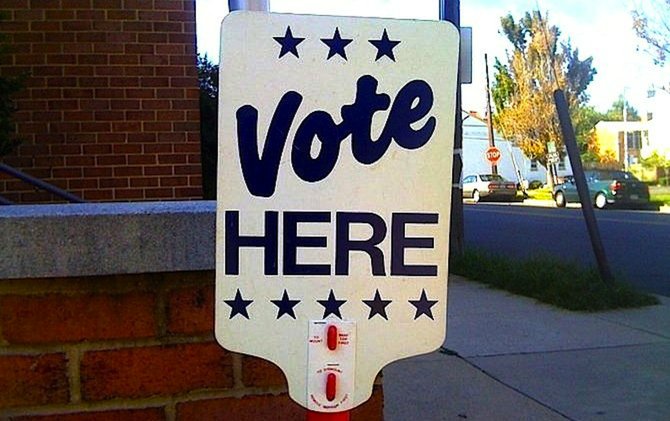 Strategies on the Table
* Increased Class Size: One option under discussion would be to add one student to each elementary-school classroom. This will allow for fewer teachers and fewer relocatables.
* Increased Utilization Model: Increasing the use of each classroom at the middle and high school levels from having five classes a day to having six classes a day.
* Adjusted Class Schedules: Schools would offer early morning classes, after-school classes, evening classes, and Saturday classes.
* Teamed Elementary Schools: Students at clusters of neighborhood schools would have priority to transfer among schools that have not reached capacity.
* School Within a School: This approach establishes a school within a smaller educational unit with a separate educational program with its own staff and its own budget.
* Year Round Schools: Multi-schedule year-round schools would divide the student body into different schedules so three of the four schedules would be attending schools while the fourth is on vacation.
* Double Shifting: This scheduling option would operate schools in two shifts with the first group of students arriving early in the morning and departing at mid-day.
* Relocate Programs: This would balance student enrollment by relocating programs from overcrowded schools to ones that have room.
* Virtual Classes: By expanding virtual class offerings, fewer students would be physically in the building.
* Admissions Policy Changes: By changing admissions policies, priority could be given to students in overcrowded schools seeking admissions in schools that have room.
* Transfer Policy Changes: The transfer policy for siblings at overcrowded schools could be adjusted, and transportation could be provided for students to transfer to under-capacity schools.
* Pre-K Centers: Students in pre-Kindergarden could be offered instruction at a pre-K center rather than their neighborhood elementary school.
* Dual Enrollment: Students would be able to take college-level classes at local colleges, opening up room at county schools.
* Leased Space: Students would attend classes in former leased commercial facilities that are converted for educational use.
* Shared Space: Students would attend classes at facilities that are shared with county-owned buildings or institutions of higher learning.
* Boundary Changes: School Board members would consider redistributing students by reassigning neighborhood schools.
The three candidates seeking the Democratic endorsement for School Board all say they are opposed to increasing class sizes, and all three say the School Board is probably going to have to consider boundary changes to handle the crush of new students. Beyond that, though, the candidates have a wide array of opinions about how the county schools should handle the enrollment spike. Voters will have the final say when they head to the polls May 15 and May 17.
"They are looking for someone who is going to do an excellent job managing the challenges in increasing enrollment at a time when budgets are still very hard to come by," said Arlington County Democratic Committee Chairman Kip Malinosky, a civics teacher in Fairfax County.
The candidates will be hoping to fill a seat vacated by Sally Baird, who was first elected to the School Board in 2006. When asked about her lowest point in elected office, Baird recalled a time when School Board members were considering a plan that would have created boundary changes in response to falling enrollment when she was first elected.
"If we had done what he had recommended, we would have basically been moving kids from one crowded school to another crowded school," said Baird. "Given that the trajectory has continued to go up, we would have really been in a mess."
GREG GREELEY has repeatedly criticized school leaders for not being ready for the enrollment spike that's about to happen. Since he joined the school system's facility advisory committee three years ago, Greeley says, he has come to the conclusion that Arlington needs a master plan to deal with an enrollment of 30,000 students by the next decade. On the campaign trail, he has repeatedly called for School Board members to create such a plan.
"As a school system we need to do more to prepare for this," said Greeley. "We are simply building where we can build schools to get seats in place, but that's not the same as having a vision for a 30,000 student system."
Greeley said he would support efforts to potentially use classrooms six out of the seven periods in the school day, although he acknowledged that the drawback would be that teachers would lose the traditional model. He also said he might support tweaking the admissions policy and transfer policy to ease overcrowding. On the other hand, he's more critical of efforts to team elementary schools and implement a year-round schedule. He's more open to adjusting class schedules and relocating programs, although he said he would want to see more detail on how those strategies would work before offering his full support.
"One of the disadvantages of the team concept is that it sets up inequalities of choice, and I think those kinds of inequalities of choice need to have a higher scrutiny to them," said Greeley. "I think that runs counter to what most people in Arlington would like to think about choice programs, which is if there is a choice program it should be an opportunity that's equally available to all."
BARBARA KANNINEN says school leaders have seen enrollment increases over the last decade, so the challenge of crowded schools is not a new one in Arlington. Nevertheless, she said, school leaders have fallen behind in building new facilities. As a result, she said, School Board members will need to find creative solutions to addressing the crush of new students.
"We've been watching enrollment go up over the last 10 years," said Kanninen. "We've got trailers at most schools," said Kanninen. "So the fact is that we haven't kept up, and I'm running to help us get there."
On the campaign trail, Kanninen has advocated for school leaders investigating the possibility of moving some high school students to leased space at the soon-to-be-vacated building that now houses the National Science Foundation. She also supports efforts to look at creating schools within schools for smaller learning environment, although she said she would prefer schools to actually be small rather than subdividing larger schools. She said she might support the school system's proposal of using classrooms six out of seven periods a day, but only if teachers approve.
"I think it's a great potential solution, mathematically, but the question becomes will it work for teachers?" asked Kanninen. "I would only want to proceed with that if teachers were on board."
NANCY VAN DOREN says her first priority would be using all the available space to the maximum available potential, which would involve how classes are scheduled as well as potentially reconfiguring facilities to be more efficient. She said her second priority would be to look at property that Arlington County owns in an effort to use government-owned space for classrooms.
"We need to be doing a lot more long-term planning, and I think the county and APS should have a long-range planning process that goes 20 years or 30 years out," said Van Doren. "The county already has a comprehensive plan, and I think that out plan needs to dovetail with that comprehensive plan."
Van Doren said that many of the strategies would be unworkable because they rely on moving students to facilities with room. The problem with that, she said, is that none of the schools will have room. By 2018, according to school officials, only seven elementary schools will be at a capacity under 100 percent. On the issue of relocating programs to shift students to schools that have capacity, Van Doren says that's an option that might have physical adjustments requiring substantial investments.
"That's not just moving a few classrooms into already existing facilities," said Van Doren. "You can't just pick up H.B. Woodlawn and move it to a new building without reconfiguring a new building physically."