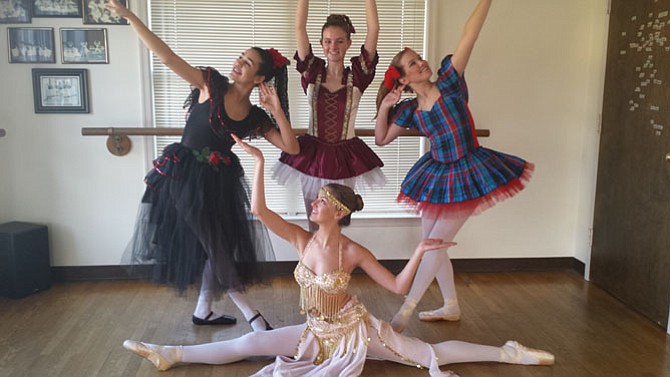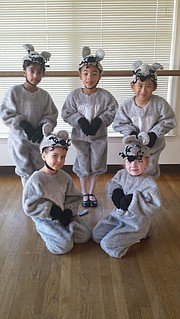 If you are in search of a way to begin the holiday season, a rendition of "The Nutcracker," performed by dancers at the Margaret A. Haddad School of Classical Ballet, is sure to warm your heart. "We have been preparing since September," said Margaret Haddad, owner of the school.
"I try to encourage everyone to work hard to please the audience." Haddad, who has been teaching dance for more than 50 years, started dancing when she was just 4 years old. At 10 she became the first child in England to receive a scholarship to study at The Legat School of Russian Ballet. "I was there for six years, and went on to dance professionally for eight years after that," said Haddad. She danced in "The King and I."
"As a young dancer you get whatever opportunities you can."
And for many of the dancers in Haddad's studio, dancing in "The Nutcracker" is a yearly opportunity. "This would have been my eleventh 'Nutcracker'," said 15-year-old dancer, Sarah Parks, who has been with Haddad's studio for 11 years. A broken leg keeps her from dancing in this year's performance; however she will contribute backstage by helping dancers with their costume changes. But to her students on the stage this year, Haddad wants them to achieve all they can.
"It's fun growing up and seeing your parts in the show change," said Nicole Luz, who also danced "The Nutcracker" before.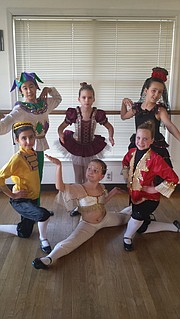 "Last year's show was very different," seconded fellow dancer Amanda Baird. The show is the same, but each year the cast changes. This year's performance will feature the professional talents of Valerie Tellman from the Richmond Ballet, and her partner, Kirk Henning. Also dancing will be artists Alexi Kudrin, William Smith and Julianne Gurgul, all from the Manassas Ballet Theatre. Seasoned dancer, Alexie Tochilin will also be on stage. Originally a dancer in Moscow, Tochilin came to the United States in 1994 and has been dancing in shows with Haddad's studio ever since.
"I built this place while I lived in Kenya. The property owner thought I was crazy," said Haddad, who traveled to the United States every month as the studio was being built. "But he is glad I am still here." In addition to teaching in the U.S., Haddad has also taught and choreographed in England, Kenya and Lebanon, and "The Nutcracker" is a yearly tradition.
This year's performance will feature around 75 dancers in more than 200 costumes. It will be held Saturday, Nov. 29 at 2 p.m. and 7 p.m. and on Sunday, Nov. 30 at 4 p.m. at the Madeira School, 8328 Georgetown Pike, McLean. Purchase tickets online at www.BrownPaperTickets.com, or call 703-981-6901 for more information.