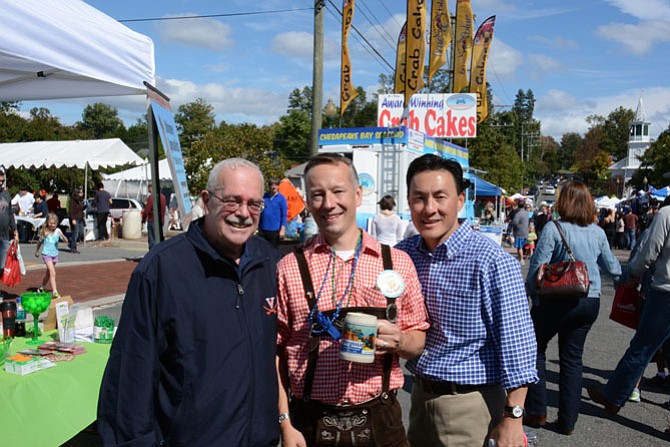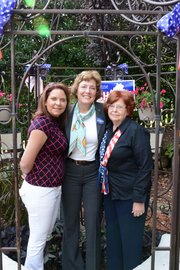 Despite low public opinion of President Obama and a minimally productive Congress, representative Gerry Connolly has plenty going for him as the incumbent seeking re-election in Virginia's largely democratic 11th district.
Republican challenger Suzanne Scholte and independents Marc Harrold (Libertarian) and Joe Galdo (Green) have been trying to use that unproductivity to their advantage, citing their lack of experience in elected office as affording an advantageous, fresh perspective.
"They're not only not hearing us, they're not taking the time to listen to us," said Scholte. "I think we see that in the partisan shift, the bitterness in how people are dealing with each other."
And though that's not a bad strategy, local academics following the race say there's really no substitute for the strength of incumbency. Especially when you've made yourself as a household name like Connolly has.
"Once he fended off a serious challenger in two separate election cycles, when people thought he was vulnerable, that established the perception he's one of those hard-to-beat incumbents now," said Mark J. Rozell, acting dean and professor of Public Policy for the George Mason University School of Policy, Government and International Affairs.
Connolly won his first two congressional races by 12 points (2008) and 26 points (2010).
And now that he's stuck around, proven himself a winner, "most voters differentiate between Congress as an institution and their own incumbent member," said Rozell.
"It doesn't necessarily weaken any incumbent who may have the favor of his or her constituents," he continued.
Scholte has come after Connolly for being "completely out of touch with people in this district." Connolly has countered that, "there's no excuse for people seeing you as getting distant. I come home every night. When I pick up my dry cleaning I'm in my constituency. When I grab a meal, it's in my constituency."
"And as long as Connolly can present himself as an authentic representative who's out there fighting for his people," said Rozell, "fixing the problems with hyper bipartisanships, that protects him a good deal."
INCUMBENCY COMES with superior name recognition and funding, both factors making it that much more difficult for outsiders to pull an upset.
As of an Oct. 15 OpenSecrets.org report, Connolly had raised $1,886,601, spent $986,053 and had $1,768,494 in cash on hand.
Scholte, by contrast, had $42,856 on hand, raised $224,457 and spent $182,601. Harrold was reported with $6,547 raised, $4,583 spent and $1,962 on hand. Galdo wasn't part of the report.
Toni-Michelle Travis, GMU associate professor of Government and Politics, agrees with Rozell that the race is "pretty clear-cut."
"He's doing all the right things, but I wouldn't say he's got the seat indefinitely," she said. Travis cited changing demographics in Northern Virginia as something incumbents shouldn't sleep on in future elections.
According to the Office of Elections, there are 25,122 new voters registered in Fairfax County since Nov. 5, 2013. That figure includes transfers as well first-time registrants.
"Every incumbent's got to be very attentive to it," said Travis. "This could erode, this could begin to change because of the new voters. That's tripped up many, including Jeannemarie Devolites Davis, who used to represent Vienna."
Travis believes a shift could come in "sort of purple" Northern Virginia, and issues like immigration have the potential to "become real change" in favor of a challenger, at least one with more election experience.
"It's a training ground," said Travis, "because these things shift in Northern Virginia. Maybe next time [Scholte] might prevail."
As well, Rozell doesn't discount the value of third-party candidates in the electoral process.
"They can force major candidate to address different issues that might get ignored otherwise," he said, "add something important to the debate that's going on."
HARROLD AND GALDO have highlighted the need for more government transparency as well as pragmatic planning for simplifying the tax code, among other issues.
"Unfortunately for them," said Rozell, "voters remain strategic creatures, under the belief that they'd be throwing their vote away otherwise. It somewhat becomes a self-fulfilling prophesy."
Visit Elections.virginia.gov to see the new requirements for voter identification required at the polls on Nov. 4.