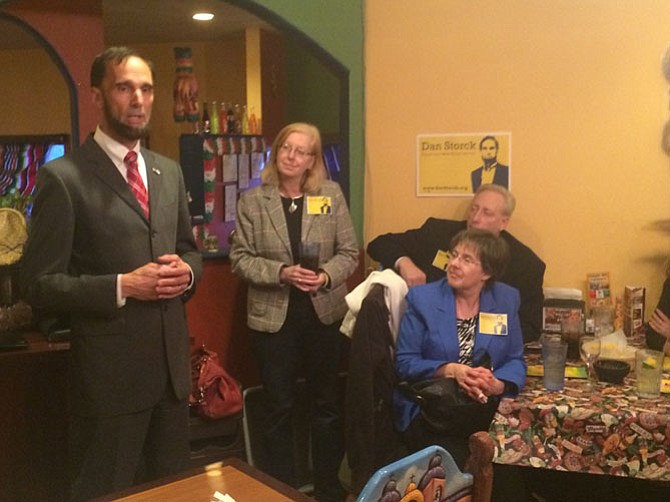 Currently serving his third term as a member of the Fairfax County School Board, Dan Storck kicked off his campaign to replace a retiring Gerry Hyland (D) as the next Mount Vernon District supervisor.
Storck met with supporters for the event March 30 at El Paso Restaurant in Alexandria and explained his vision for the area including intelligent land use and development, transportation investment and creating jobs in Mount Vernon's areas of hospitality and healthcare.
Along with serving on the School Board, Storck is a healthcare entrepreneur with a staff of over 60, has been president of three non-profit community development organizations, as well as a youth coach.
At the kickoff, Storck reflected on some of his School Board achievements, including leading a partnership initiative with the Board of Supervisors called Smart Services, Smart Savings that he said saved taxpayers $1 million.
Storck is married with children, and has spent more than 25 years living in the Mount Vernon District.