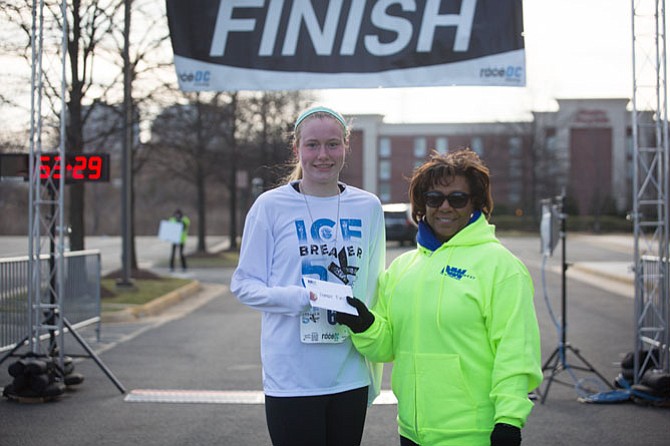 On March 22, 229 participants were off and running in the Town of Herndon's inaugural "Ice Breaker Family Fun Run." Northwest Federal Credit Union's Herndon branch at 200 Spring Street served as the starting gate for the first 5K of the year, which then took runners on a scenic path through the Herndon Parkway and Sugarland Run Trail before finishing back at the Credit Union.
"We've been pleased to sponsor community events in Herndon for many years, and it's clear the Icebreaker Run will become a popular activity," said Chris McDonald, president/CEO of Northwest Federal Credit Union. "Our Northwest Federal team had a good time, and we're looking forward to being a sponsor again in 2016."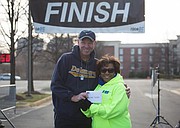 The first female runner to cross the finish line was Allison Boone, while the fastest male participant was Thomas Maloney. Herndon Branch Manager Cheryl Shackleford presented both winners with $100 gift cards from Northwest Federal.
The Icebreaker run is the first race of the 2015 season organized by Herndon's Parks and Recreation Department. In addition to the Icebreaker Family Fun Run, Northwest Federal is a sponsor of the upcoming Herndon Festival, a large community event offering live music, carnival rides, food and crafts. Held in historic downtown Herndon, the Festival will run May 28-31.