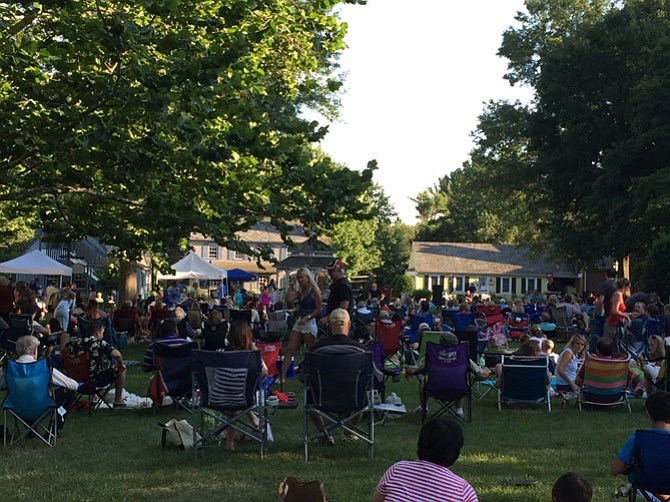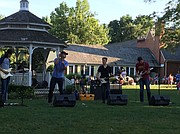 Sunday's Concerts on the Green at the Great Falls Village Center are a weekly tradition that continues to unite the community. The Great Falls Village Center Green is the perfect place to bring friends and family for an evening of free live music, as the community comes alive more than ever on these summer weekends on Sundays from 6 to 8 p.m. Be sure to bring a blanket and a lawn chair, as the green makes for a great community picnic. Cotton candy, shaved ice and other dispensaries are available, as well as the various food venues surrounding the green such as the Old Brogue Irish Pub and Great Falls Creamery.
Joan Grimson is a regular at this popular local concert because of the community feel it offers, "We come for the community event, we always see people we know and it's a relaxing place to hangout. They usually have really good bands." Newcomer to this weekly concert Alexandra Owens had a lasting impression the first night, and she is now awaiting next Sunday's festivities, "This is a really great scene; everyone together in this beautiful place makes it a great spot for family fun."
Diverse bands come each week, with the Green this past Sunday welcoming one of country/rock's most up-and-coming groups, The Morrison Brothers. This Washington, D.C. based group has its musical roots in Nashville, Los Angeles and New Orleans and have played at such popular D.C. area venues as the 930 Club. Next Sunday, Aug. 9, another popular band, Diamond Alley, comes to Great Falls.