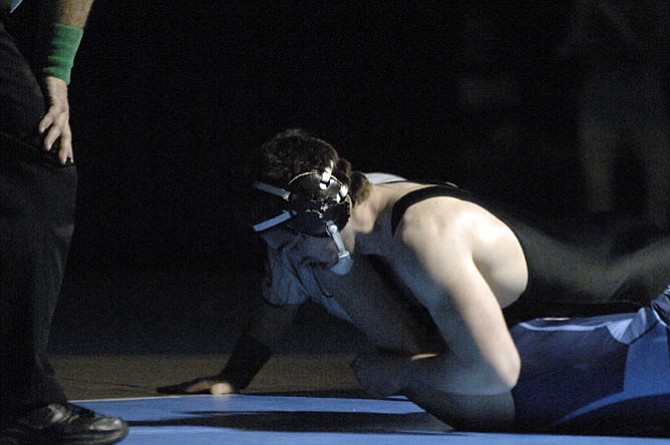 A reporter interested in Tyler Love's performance during the 195-pound championship match at the 6A North region wrestling tournament decided to first interview a winner from a previous match before turning his attention to Love.
Too late.
Love, the defending 195-pound state champion, pinned Yorktown's Jason Kappel in 31 seconds to win a second straight region title in his home gym on Feb. 14 at Centreville High School.
"He stopped the first move I tried to do," Love said. "We got back on our feet, he took a shot and it was almost just instinct. I just kind of tossed him right to his back and then squeezed real tight and hoped for the best."
The win was part of a dominant performance for Love, who earned Most Outstanding Wrestler for the tournament and was recognized for pinning three opponents in a combined 2 minutes, 6 seconds.
"It's an awesome win because it's at Centreville — the home turf," Love said, "but ... it's just a stepping stone to the state tournament."
Centreville's Victor Echeverria and Michael Vu also reached their respective championship matches.
Echeverria won the 113-pound title, beating Battlefield's Matthew Asper, 7-2. Vu lost to Westfield's Justin Yorkdale via pin in the 132-pound final.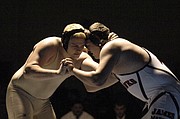 Yorkdale was one of three Westfield grapplers to win a region championship. His brother, Ryan Yorkdale, pinned Lake Braddock's Tyler Matheny in the 138-pound final, and senior heavyweight Austin Knies won a 10-4 decision against Madison's Drew Smith.
Knies placed fourth at regionals as a sophomore, but wasn't able to compete as a junior due to injury.
"That's why this means a lot to me," Knies said, "because I didn't get a chance to compete at region my junior year when I felt I had a chance at winning."
Chantilly's Brian Kim finished runner-up at 220, losing to Annandale's Tony Gibbs, 4-3, in overtime in the final.
Other individual winners included Patriot's Killian Cardinale (106), Battlefield's River Curtis (120), Lake Braddock's Ryan Haskett (126), Robinson's Austin Riggs (145) and Cole DePasquale (182), McLean's Conor Grammes (152) and Mack McCune (170), and West Potomac's Joshua Carter (160).
Battlefield won the team title with a score of 188.5, followed by Osbourn Park (142.5), Robinson (141), Westfield (134.5), McLean (131.5), Chantilly (122), Annandale (120) and Centreville (116.5).
The state meet is scheduled for Feb. 20-21 at Robinson.
More like this story