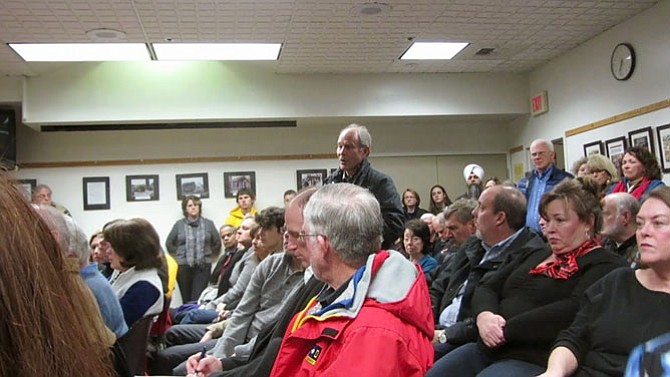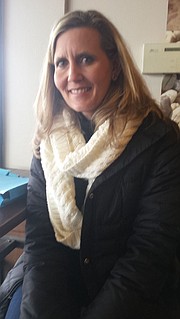 "When the anonymous letter showed up in our neighborhood mailboxes many of us began to wonder and worry. A few of us started talking and soon a meeting was scheduled with Pat Herrity and the Park Authority," said Leigh Claypool, committee chair of the Save Burke Lake Park movement. "We were assured by the PA that they do not like KC Management's proposal either. However, they have spent more than two years in negotiations with them."
From runners on the local high school cross country teams, to small business owners, professional golfers and mothers, community members are concerned about a proposal from KC Management, LLC that could potentially change the atmosphere of a more than 60-year-old park in Fairfax County.
The Park has been described as one of those few places in the County where you can go and escape the hustle and bustle of Fairfax County and the Northern Virginia area.
"They are turning it into a late-night bar atmosphere instead of a family-friendly driving range," said Fairfax County resident and co-coordinator of the Save the Burke Lake Park Movement, Terri Siggins. The Movement began when members of the community found out news about the proposal through an unknown source. Since the beginning of February, the Movement has generated a petition with more than 8,900 signatures and counting to save the Park.
Back in 2008 and 2012 the public voted on proposals to restore the clubhouse and driving range at the Park. According to the Fairfax County Government website, the 2008 Park Bond includes funding to replace the existing Golf Course Clubhouse at Burke Lake Park Golf Course. The 2012 Park Bond includes funding to upgrade and expand the existing driving range at Burke Lake Park Golf Course. However, both of these plans are different from those listed in the proposal by KC Management, according to the Save Burke Lake Park movement.
"We believe the atmosphere is not appropriate for a public park," said Siggins. "[The proposal] would create a bar atmosphere targeted more toward entertainment rather than golf.
"Under KC's design, the entire current driving range will be redesigned. Artificial turf, lighting and additional parking spaces would also be included in the design. There is concern that this would get rid of established oaks and the current green area in the Park," she said.
The public can get involved by signing the petition, writing to Supervisor Pat Herrity, or by contacting the FCPA. Concerned individuals can also Like and Follow the "Save Burke Lake Park" Facebook page to get news and updates on next steps.