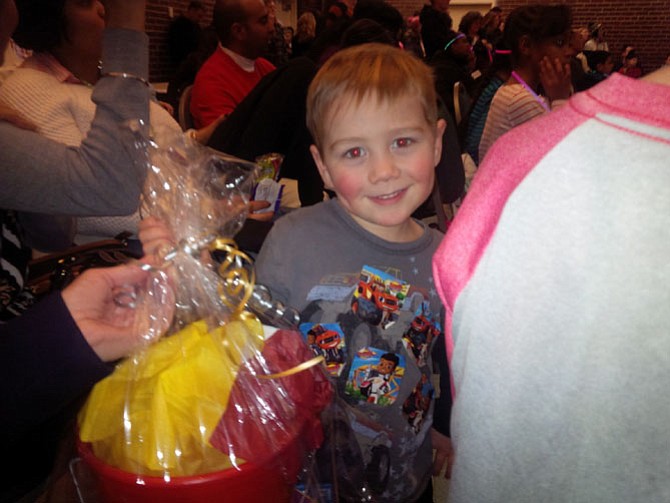 Fireworks lit up the sky over the Potomac River to usher in 2015 as part of the 20th anniversary of First Night Alexandria.
"It was a great day overall," said First Night executive director Ann Dorman. "The weather was perfect for Dec. 31 — cold and clear with a bright moon in the sky."
Festivities began early in the day as thousands of people flocked to the city to participate in the Sixth Annual Fun Hunt, art activities at the Torpedo Factory Art Center, the Art League and the Alexandria Archeological Museum.

"We had 22 venues in Old Town and one in Del Ray where adults and children enjoyed 134 performances as well as an old fashioned carnival," Dorman said. "By 10 p.m., lower King
Street was packed with dancing in the streets to the tunes of DJ Ray Casiano."
At midnight, Mayor Bill Euille led the crowd in a countdown to begin the fireworks over the Potomac River and usher in 2015. Among those enjoying the show was entertainer Harry Connick Jr., who Tweeted a photo of he and his wife Jill aboard the Potomac Riverboat Company's Commander Jacques with Alexandria's fireworks display in the background.
"The overall crowd throughout the day is estimated in excess of 10,000," Dorman added. "Happy New Year to all those who attended and we look forward to seeing you again next Dec. 31 for another great First Night Alexandria."