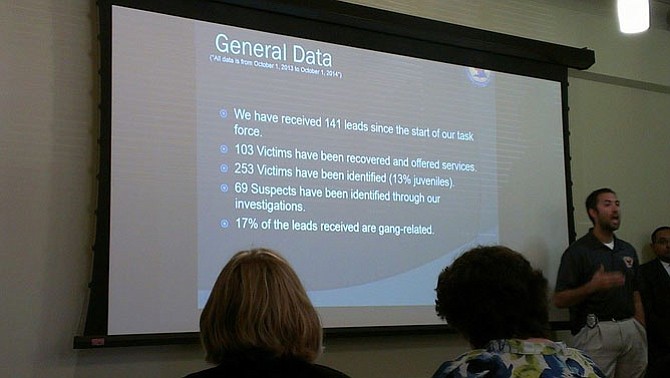 Fairfax County Police refer to the definition of teen sex trafficking as "the act of manipulating or forcing anyone under the age of 18 to engage in a sex act in exchange for anything of value (money, drugs, shelter, food, clothes, etc.)."
They see trafficking as a growing problem in Fairfax County, identifying two new potential victims weekly, on average. "Most teens are unaware they are being drawn in and often don't recognize the signs of manipulation until it is too late," the FCPD said in a statement.
On Jan. 28, Detective Bill Woolf of the FCPD Human Trafficking Unit and Dr. Liz Payne, the FCPS coordinator for Family Life and Physical Education, will speak at a forum covering all human trafficking issues facing Fairfax County.
The public will have an opportunity to learn about avoiding risky scenarios, what the options for help are and how students are being educated on trafficking.
Presentations are set to take place at 7 p.m. in the auditorium of West Springfield High School, 6100 Rolling Road.
For more information on the teen trafficking and the outreach and prevention program Just Ask, visit www.justaskva.org.