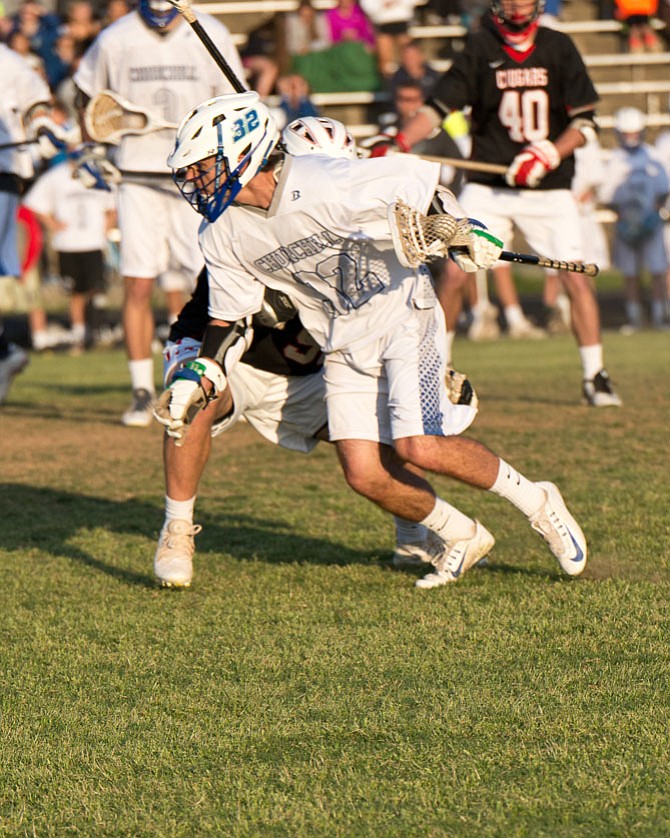 Surrounded by some of the best talent in the country, Churchill graduate Louis Dubick's stat line compared favorably.
Dubick fired a team-high 10 shots and tied a team high with three goals, helping the South team to a 25-17 victory on July 3 in the Under Armour All-America Game at Towson University.
Dubick also tallied an assist for the South team, which outscored the North 9-0 in the third quarter and 17-5 in the second half.
"I didn't really feel like I stood out, there were so many good players and so many good plays made," Dubick wrote in an email. "I was just happy I got on the scoresheet."
Dubick, who will play at the University of Maryland, was the only player from a Montgomery County Public School to compete in the Under Armour All-America Game.
"The Under Armour All-America Game was the most unique experience I have ever had," Dubick wrote. "For three nights they pretty much housed us, clothed us, and fed us. We were treated like royalty. Lacrosse-wise, every player there had an unbelievable skill set and it was a real joy to play with the best of the best."
Before the Under Armour All-American Game, Dubick competed in the Vail Lacrosse Shootout as member of the Baltimore Crabs. The Crabs won the championship with a 17-13 win over Colorado on July 1 and Dubick was named tournament MVP.
Now he will take some time to relax.
"Now that I am done playing, I will be taking some time to vacation to California and the Middle East," Dubick wrote. "Then I will be home in August to get in shape for Maryland."
Dubick finished his high school career as the state's all-time leader in goals scored, assists and points scored. He led Churchill to three 4A/3A North region championships and a trip to the 2015 state championship game.