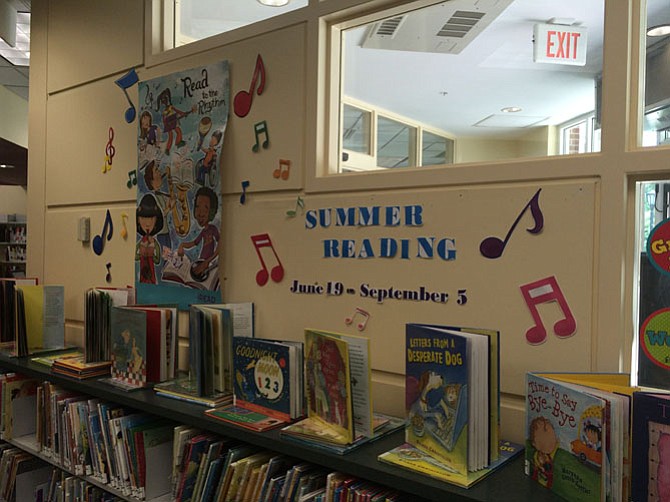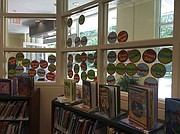 Getting children to pick up a book over the summer is no easy feat. But the Fairfax County Public Libraries aim to do just that in their Summer Reading Program running from June 19 to Sept. 5.
The Summer Reading program targets preschool, school age and teenagers in offering special programming events, like a visit from the Leesburg Animal Park at Great Falls Library and a reading log. In Great Falls the program is co-sponsored by the Friends of Great Falls Library.
"The kids get a list here at the library or they can sign up online. They have to read 15 books for kids up to sixth grade. If they're over sixth grade then they only have to read 6 books," said Leonah Arroyo, Community Youth manager librarian at Great Falls Public Library.
To get credit, children can read any new books they want but not the same book repeatedly. Fairfax County Public Libraries provide a suggested reading list based on grade level, but participants are not restricted to the options offered on the list.
"When they're done with their list they bring into library and they get a little coupon book and in that it has all sorts of different coupons for partnering organizations," said Arroyo.
Sponsors providing prizes in the coupon book include DC United, McDonalds, Six Flags and Shake Shack.
"I love summer reading—it's so nice to have unlimited time to read whatever interests me. It's been fun reading books like 'Rush Revere and the American Revolution' and several from the Dolphin Diaries series especially 'Under the Stars and Riding the Storm' which is my favorite," said Ella Dowley, 9-year-old Potomac School student from Vienna.
According to the Fairfax County website studies have found that library visits, amount of time reading and the number of books read contribute to youth success upon returning to school in the fall.
"I think it's an awesome program and kids get so excited about it. We encourage kids if they want to they can read above and beyond," said Arroyo. "It's a good way to get the family into to reading."
The program in Great Falls will be hosting an Ice Cream Social on Aug. 27 at the Great Falls Library.