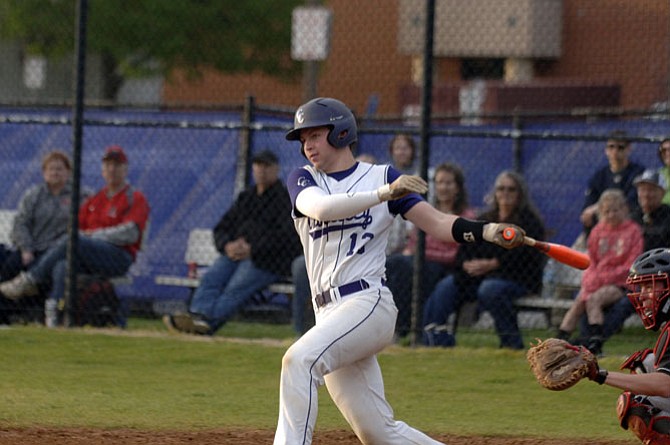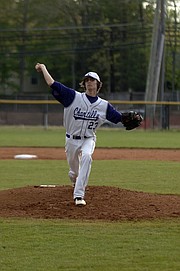 Many of the athletes who helped the Chantilly baseball program reach the 2014 6A state championship game have graduated. Head coach Kevin Ford, however, thinks this year's group has what it takes to get back to the big game.
If Friday's performance against Herndon is any indication, Ford might be on to something.
Senior pitcher Matt Hogle tossed a complete game, allowing one run on three hits and the Chargers kept alive their hopes for the No. 1 seed in the Conference 5 tournament with a 7-1 victory on May 1 at Chantilly High School.
The Chargers took a 2-0 lead in the bottom of the second inning thanks to an RBI triple by outfielder Jared Enders and a sacrifice fly by outfielder Forrest Wagner. That's all Hogle would need as the right-hander held Herndon scoreless until the seventh inning.
The victory improved the Chargers' record to 12-4, including 5-2 in the conference. The win put Chantilly in a second-place tie with Herndon, one game behind first-place Oakton.
"We played great — all facets of the game," Ford said. "We swung the bat well, we had good approaches, good swings at the plate, Matt threw strikes. The biggest thing tonight was he threw his offspeed pitches for strikes and stayed ahead and got them to roll over on a couple pitches and got a couple quick outs."
Hogle, the No. 3 pitcher on last year's team, threw a first­pitch strike to 15 of the 24 batters he faced Friday.
"My changeup was working really well tonight," he said. "It was hitting its spot, made them roll over a few times, that's what we wanted to do with that pitch. We were throwing offspeed first and second pitch, their hitting count, because one of our coaches gave us info that they jump on the fastball, so we were working with that."
Senior catcher Grant Bain, Chantilly's only returning full-time starter, praised Hogle's effort.
"Hogle was [throwing well] and we were hitting the ball well," Bain said. "[When] those two things are happening, we're going to win every game."
How has Hogle improved?
"I think he's been a little more consistent with his pitches and throwing strikes and getting ahead and having a little more control of spotting pitches," Ford said. "Last year, I think he struggled a little bit with that. But this year, he's been solid every time out. Every time out he's given us a great effort, kept it to just a couple runs and when we play defense, it's gone pretty well.
"When we swing it like tonight and play defense, we play pretty well."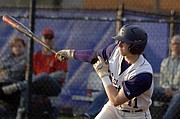 The Chantilly lineup tallied eight hits. Enders went 2­for­2 with a triple and an RBI and first baseman Brady Ryan was 2-for-2 with a double and an RBI. Designated hitter Matt Padeway finished 1­for­4 with a two­run single, and Bain was 1-for-4 with an RBI double. Outfielder Andrew Kim and shortstop Brett Norwood each had one hit.
The victory was Chantilly's fifth in its last six games. Entering action on May 5, the Chargers were the only Conference 5 team to defeat Oakton, which won 13 of its first 15 games.
How have the Chargers maintained success despite graduating so many key players, including top pitchers Eason Recto and Austin Margarida?
"We have a talented group," Ford said. "When they put their minds to it, to have a good approach to the game and take care of their job and take what the game gives them and adjust as the game goes on, we're very good."
Chantilly will travel to face Robinson at 6:30 p.m. on Wednesday, May 6.
"I think we can do what we did last year," Ford said. "The playoffs are sometimes luck ... so you can't ever really walk into it saying I expect to do this. I don't think there's anybody we can't compete with."
Bain is confident in the Chargers, as well.
"Win states," the senior catcher said. "That's always the goal."