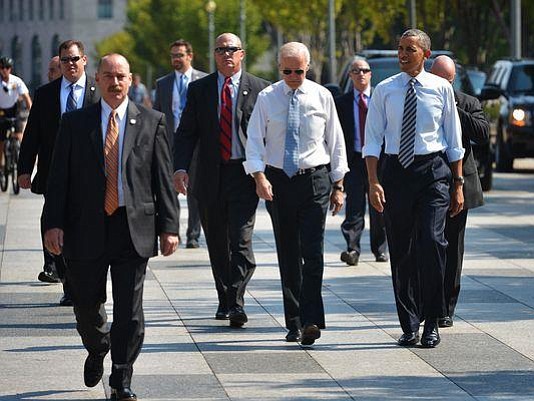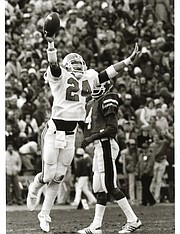 Montebello resident Mike Skinner was a history teacher, basketball coach and sub school principal at Mount Vernon High School between 1955 and 1983. His name now adorns the school's Michael M. Skinner Field House.
"I feel very fortunate," said Skinner, who routinely appears at the school to attend graduations and hand out athletic awards.
On May 16, Skinner and dozens of former faculty and alumni will return to campus to celebrate Mount Vernon's 75th anniversary. Skinner fondly remembers his time with longtime principal Melvin B Landes.
"It was a privilege to work for him," said Skinner. "The way he ran the school, scheduled every student by hand, knew every student, knew their parents — those 18 years I worked for him were one of the highlights."
For Class of 1980 graduate Billy Davis, memories that stand out are being part of the school's first state basketball championship in 1979 (AAA) and regional football championship in 1979. "The stuff we accomplished as a team never really goes away, it's always part of you," Davis said.
A football, basketball and baseball player at Mount Vernon, Davis went on to play football for Clemson University and the St. Louis Cardinals professional team. He now works as Special Agent in Charge for the U.S. Secret Service Vice Presidential Protective Division. In addition to being honored at the gala, Davis is also speaking at Mount Vernon's graduation ceremony.
The pressure of representing 75 years of former students in addressing this year's seniors is a role he isn't taking lightly.
"My major take home is a creed I live by: Embrace the past," he said. "There are a lot of people who sacrificed a heck of a lot to get you where you are now."
Davis said he's maintained close relationships with more of his former coaches than students he played with.
"Coaches, teachers, give up a lot on a day-to-day basis," he said. "What people fail to realize who aren't in education, they're not in it for the money, they're doing it because they want to make a difference."
CURRENT PRINCIPAL Nardos King said over 300 tickets for the evening event have already been sold. The program will feature a meet and greet in the Hall of Fame, remarks from former Virginia governor, senator and Mount Vernon alumnus Chuck Robb and, hopefully, a little dancing.
Honorees and guests will span graduation dates going back to the late 1940s and early 1950s, King said.
"I told the DJ to be prepared to play music from all of those decades," said King, "a lot of oldies but goodies, some pop, maybe some disco."
King will be joined by five of the six living former principals of the school, which has only had eight in its history.
"I feel honored to be the current principal," said King, in her ninth year at the position. "With only eight principals, that's tremendous and speaks to the dedication folks had while they were leading this school."
King will be presenting letters of commendation from U.S. Sen. Tim Kaine (D), U.S. Sen. Mark Warner (D), Gov. Terry McAuliffe (D), Del. Scott Surovell (D-44) and U.S. Rep. Don Beyer (D-8).
"The list of awardees we're honoring is a testament to the great educational start they got in Fairfax County," said King. "We have doctors, lawyers, judges, military generals. The most important thing is the academics. If you work hard today, it's going to pay off later. These folks are a testament to that."
The Mount Vernon High School 75th Anniversary Gala takes place May 16 at the school's Skinner Field House, 8515 Old Mount Vernon Road in Alexandria, beginning at 6 p.m. For more information or to purchase tickets at $45, contact the school at 703-619-3100.