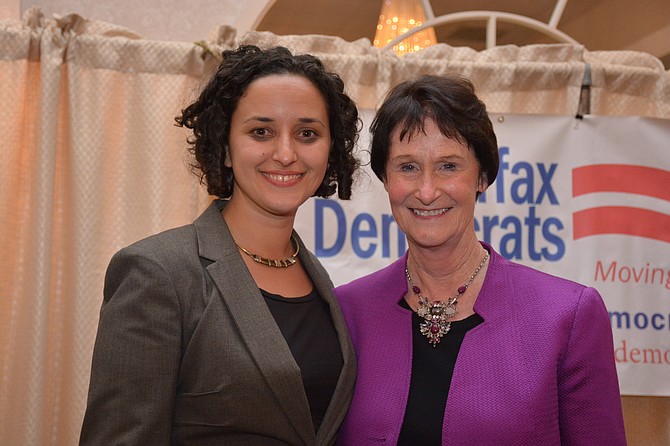 With 58.22 percent of the vote in unofficial election results, Dalia Palchik of Annandale defeated the incumbent Providence District Fairfax County School Board representative Patty Reed, who garnered 41.31 percent.
With the Fairfax County Democrats election results party winding down, Palchik said a key to her victory was "being out there on the ground, grassroots," that included knocking on some 10,000 doors in the Providence District.
"They feel like I'm there, someone to listen to them," Palchik said of the impression she's been trying to convey to her electorate. "And I'm someone who can add more of an educator background."
Palchick currently teaches language at the Sheridan School (kindergarten-through-eighth grade) in Washington, D.C.
Recently re-elected Board of Supervisors Chairman Sharon Bulova was nearby to offer Palchick her congratulations.
"She's an exceptional person," Bulova said. "She's smart, bright, energetic and will be a great partner with the Board of Supervisors."
Current School Board member Reed did not respond to an interview request before press time.