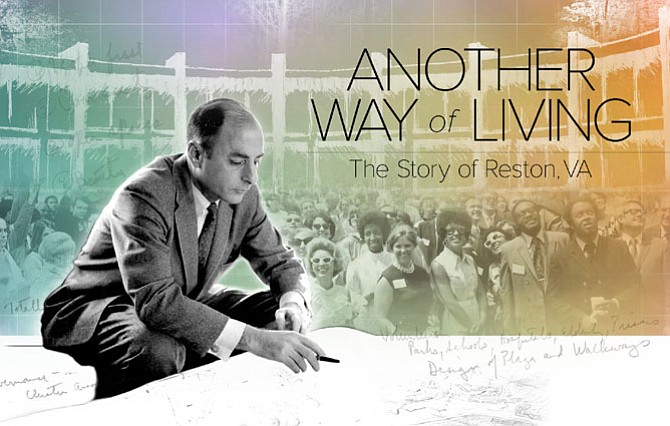 Reston Community Center (RCC) and Reston Historic Trust and Museum will present a community screening of the documentary film "Another Way of Living: The Story of Reston, VA" on Thursday, Nov.19, at 8 p.m. at RCC Hunters Woods. The film will be simultaneously screened in the CenterStage and Community Room to accommodate as many people as possible. Tickets are free and will be limited to 4 per person; they will be available from the CenterStage Box Office beginning on Tuesday, Oct. 27 at 4 p.m. Any tickets or seats not used at 7:45 p.m. on the evening of the screening will be released to people seeking tickets the evening of the event. The CenterStage is located at 2310 Colts Neck Road, Reston.
RCC is pleased to host this special community history event from Reston Historic Trust and Museum and Storycatcher Productions. Director Rebekah Wingert-Jabi will introduce the film with brief comments on the process of editing and preparing it for submissions to festivals as the film has undergone significant change since its screening in April 2014. Following the screening, everyone is invited to enjoy light refreshments in the Community Room and share their impressions of the movie and the legacy of Reston's founder, Robert E. Simon, Jr.
To obtain tickets, visit the CenterStage Box Office during Box Office hours; or call the Box Office at 703-476-4500, and press "3." For more information, please visit www.restoncommunitycenter.com or www.restonmuseum.org; or go to www.anotherwayoflivingfilm.com.