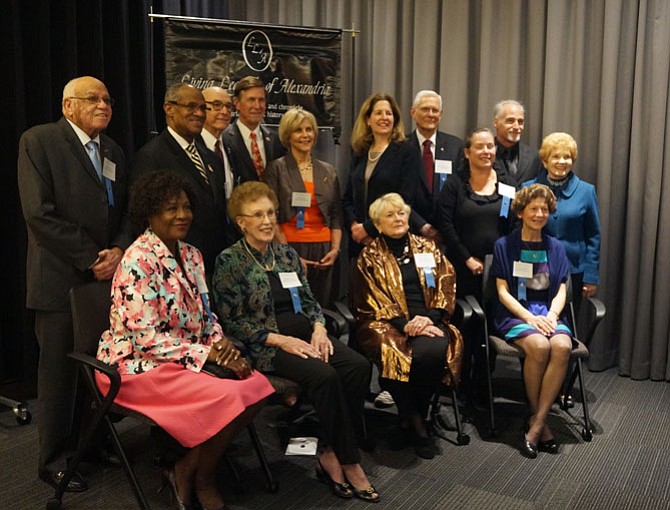 See more Living Legends photos on Facebook.
The 2016 Living Legends of Alexandria were honored March 15 at the Meet the Legends reception, where more than 200 people turned out to celebrate the accomplishments of 14 individuals who have made a significant impact on the city.
"We are honored to acknowledge this year's legends for their vision, hard work, and accomplishment," said Living Legends of Alexandria president Jennifer Ayers. "Their unique and significant contributions have and will continue to benefit the community for years to come."
The newest Living Legends are: Elizabeth "Betsy" Anderson, Janet Barnett, Herman Boone, Diane Charles, Ruth and Bill Cleveland, Wanda Dowell, H. Warden Foley and William McNamara, Lorraine Friedman, Ulysses James, Kim Allen Kluge, Steve Nearman and Jodie Smolik.
Held at the U.S. Patent and Trademark Office, food was provided by Pork Barrel BBQ, Dishes of India, Alexandria Cupcake, Chadwick's and Bistro Du Soleil with entertainment by members of the George Washington Middle School Orchestra.
For more information, visit www.alexandrialegends.org.