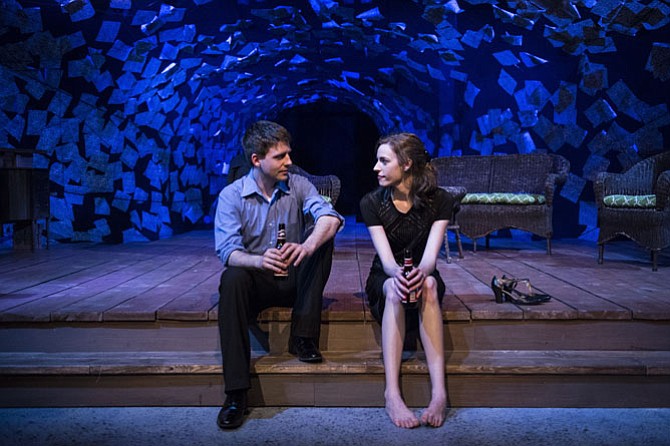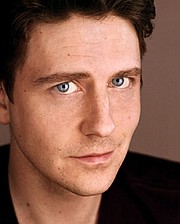 Sam Ludwig is an award winning professional actor who has not forgotten his Vienna, Va. roots. He is currently performing in "Proof" at 1st Stage (Tysons). In a recent interview Ludwig spoke with great fondness and gratitude for those in Northern Virginia who helped him become the performer he is becoming.
Ludwig, who graduated from James Madison High School in 2008, spoke of Natalie Safely, his influential James Madison High School drama teacher. He described her as "the classic cool teacher. She fostered a great environment for theatre kids." For Ludwig it was "an experience that really came in handy" as his career progressed.

Ludwig praised the Vienna Theatre Company (VTC) who cast him in a production of "Pippin" when he was a high school junior. "It was basically my whole conception of what theatre was as a kid. I saw 'Jesus Christ Superstar' there when I was like ten and was absolutely blown away."
In performing in "Pippin" at VTC at 17, "I was really proud to be treated as an adult and peer, especially by my director Lorraine Magee." Magee is currently the casting director at Herndon's NextStop Theater. "She helped me to realize the difference between doing a school play to have fun with your friends and working to create an actually entertaining, semi-realistic theatrical experience."
Another local individual Ludwig thanked was Northern Virginia entertainer and musical theater teacher Jim Van Slyke. "He taught me everything I know about singing. His rigor and perfectionism in terms of vocal training have always stayed with me," said Ludwig. "He turned essentially a kid who had never sung in his life into a professional musical theater performer."
Ludwig is now a regular performer with Northern Virginia professional theater companies. In the past few years he has had featured roles at Arlington's Signature Theatre, Alexandria's MetroStage and Falls Church's Creative Cauldron. During the interview, he made clear that his success came with the assistance of mentors he had earlier in his life.
Also, his acting talents were well-recognized last year. Ludwig received the D.C.'s area prestigious Helen Hayes Award for theater excellence for his performance in the musical "How to Succeed in Business Without Really Trying" at the Olney Theatre in Maryland. And it all started in Vienna.