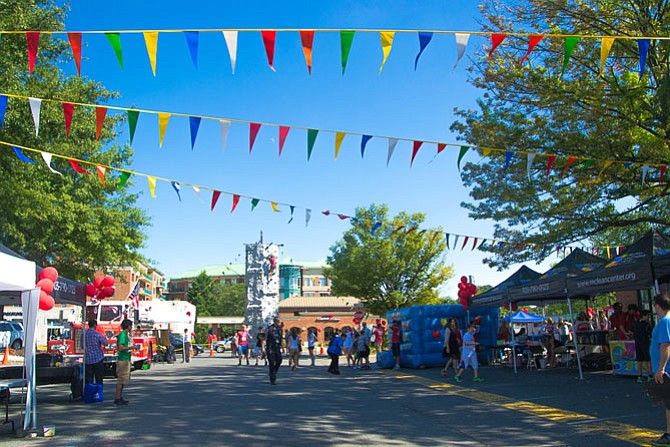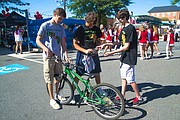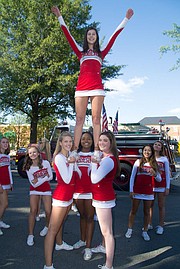 Wheels to Africa is a youth-led all volunteer 501c(3) that collects used bikes for needy children. The organization was founded in 2005, by a 10-year-old Arlington boy named Winston Duncan, after he visited Africa on a mission trip with his mother. During the visit, Winston was struck by the distances children had to walk for basic needs like food and water. He decided to take action, and, since then, Wheels to Africa has donated over 5,000 bikes to children in some of the most remote villages of Africa.
After hearing this story, long-time friends Jack Lichtenstein and Morgan Poirier from McLean teamed up to organize their first benefit for Wheels to Africa in 2014. They called it "Bands for Bikes." These two rising 11th graders, who attend Langley High School, are organizing their third annual "Bands for Bikes" concert as a fun way for their friends and community to once again support Wheels to Africa. This year, Lichtenstein and Poirier will be hosting their event in conjunction with the Old Firehouse Teen Center's Annual Block Party. The two boys have been hard at work with Lichtenstein marketing and recruiting area musicians and teen bands to play the event and Poirier organizing volunteers.
Over the last two years, Lichtenstein and Poirier have collected hundreds of bikes and thousands of dollars in donations for Wheels to Africa. The community has been very supportive of their efforts. Bach to Rock, the music school where many of the musicians study, is a co-sponsor of the benefit. 1-800-PACK-RAT will provide storage containers for the bikes and is also a co-sponsor. So join the fun at the Old Firehouse Teen Center Annual Block Party and "Bands for Bikes" concert at 1440 Chain Bridge Road, McLean on Saturday, Aug. 20, 4 - 8 p.m. Used bikes can be dropped off at OFTC from 10 a.m. - 8 p.m.
All ages are welcome, concert admission is free and a bike donation is not required to join in the fun. Community service is available for teens, so please volunteer and show your support. For more information, go to www.wheels-to-africa.org or email w2africa@gmail.com.