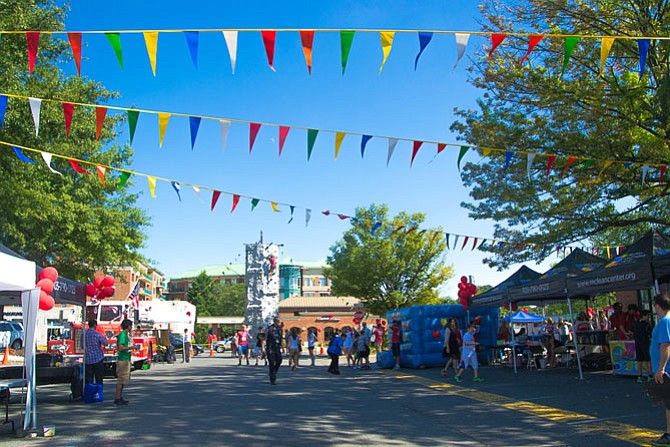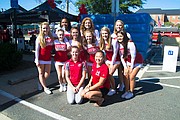 This past Saturday, Langley High School students Jack Lichtenstein and Morgan Poirier hosted the second annual Bands for Bikes benefit at the Old Firehouse Teen Center's Annual Block Party from 4-8 p.m. Their goal was to beat the 2014 event that reaped 250 bikes and $1,500 for the nonprofit organization Wheels to Africa.
Wheels-to-Africa was founded by 10-year-old Winston Duncan after vacationing in Africa in 2005. During his stay, Duncan realized how difficult it is for Africans in remote villages to obtain vital resources without having bikes to reach them. Inspired to help those in need, Winston and his friends began hosting annual drives to collect used bikes across three states. Thus far, the organization has collected over 5,000 bikes.
Throughout the day, the teens acquired a large collection of bikes while residents participated in a plethora of activities for the Old Firehouse Teen Center's Annual Block Party. Adults and teens took refuge in the shade and enjoyed musical performances by local Bach to Rock bands (Out of Line, The Unexpected, Katie & Anna, Cymbalize and Code Fracture). Throughout the evening, bands played music ranging from Classic Rock to Indie, satisfying everyone's musical cravings. Younger children enjoyed activities such as airbrush tattoos, rock climbing and carnival games. Little ones were especially excited to receive cotton candy and snow cones from the McLean High School football players. Many FCPS students attended the event, some as volunteers for Wheels to Africa specifically and others with school sports teams supporting the event. The McLean High football and cheerleading teams were enthused to be there, spreading awareness for a good cause while simultaneously promoting their own organizations. Varsity cheerleader Alicia Draper of McLean said, "I enjoyed seeing a bunch of local, talented artists that kept the crowd entertained. They were actually really good and I especially enjoyed listening to the songs they covered!"
Missed the event and want to get involved? Visit www.wheels-to-africa.org for more details.