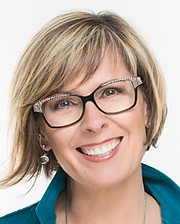 Mina Fies, Founder and CEO of Synergy Design & Construction, a design-build firm located in Reston, was named a finalist in the "Made it to a Million" category at the eWomenNetwork 2016 International Femtor™ Awards Champagne Luncheon, held in Dallas, Texas, on Aug. 6. The International Femtor Awards are one of North America's most prestigious award honors. Each year nominated leaders are selected to be recognized for their outstanding achievements and the role they play in elevating the stature and well-being of women.
"Today we are surrounded by the most daring and innovative women entrepreneurs of all time. It is our duty to seek out and empower these women to reach their goals and go beyond what they think is possible. I am both honored and humbled to be recognized as a Femtor finalist." said Fies. "Connecting and empowering other like-minded women, only fuels our success, and positively impacts the overall health of our economy."
The 2016 International Femtor Awards Champagne Luncheon was hosted as part of the eWomenNetwork 16th Annual International Conference & Business Expo. The sold-out event was attended by more than 1,000 women entrepreneurs from all over the United States and Canada.
Fies is also an author and speaker, delivering informative and interactive workshops that help people take control of the space that surrounds them.