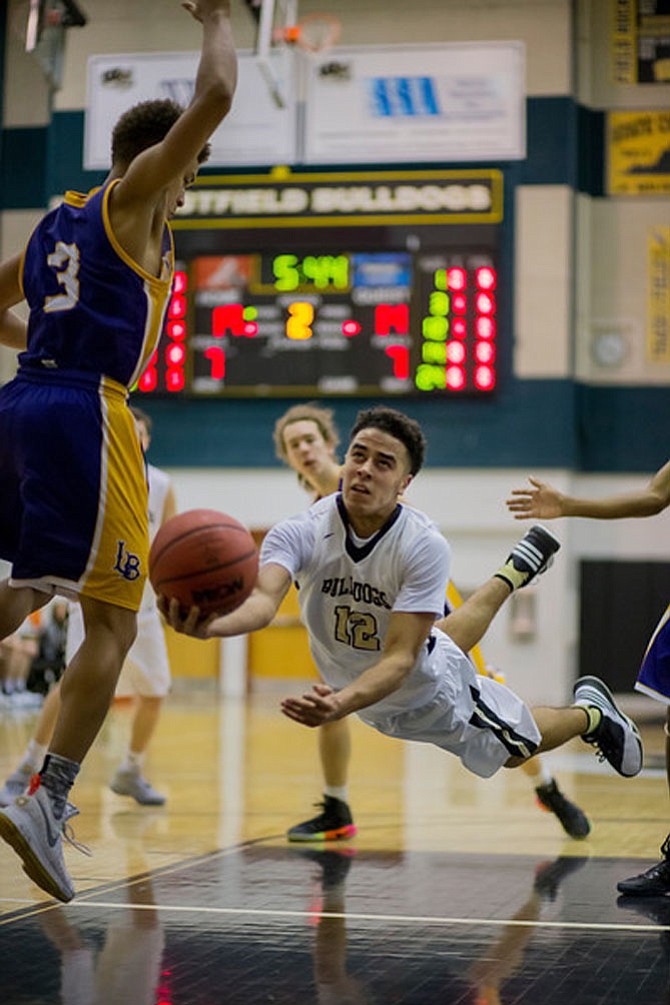 The Westfield Bulldogs opened the season with losses to Lake Braddock and Yorktown. In their game with Lake Braddock on Dec. 6, the Bulldogs opened the game with a 15-8 advantage in the 1st quarter.
In the 2nd quarter Westfield again outscored the Bruins 16-15, taking a 31-23 halftime advantage.
In the 3rd quarter Lake Braddock cut the deficit in half, outscoring Westfield 14-10. In the 4th quarter the Bruins outscored the Bulldogs 17-11. With the 54-52 loss, Westfield fell to 0-1 while Lake Braddock improved to 1-2. Westfield was led by DJ Gregory with 24 points and Tavon Greene's 13. Lake Braddock was led by Corey Pelham's 22 and Quentin James 17. Both teams were 12-17 from the charity stripe. Lake Braddock connected on four three-pointers while Westfield did not make a three.
IN WESTFIELD'S second game on Dec. 9, Westfield jumped out to an early 1st quarter advantage 14-9, but in the 2nd quarter Yorktown was able to cut into the lead outscoring Westfield 15-13, sending Westfield to the locker room with a 27-24 advantage.
In the 3rd quarter Yorktown again outscored Westfield 14-6 and went to the final quarter up 38-33.
In the 4th quarter Westfield outscored the visiting Patriots 21-19 to come up just short 57-54.
Westfield was led by Nick Albert's 17, DJ Gregory's 14 and Jordan Hairston's 13. Westfield shot 44 percent from the free throw line .Yorktown was led by Connor Van Kirk's 16, Nate Kaniut's 12 and David Patterson's 10. Westfield falls to 0-2, and Yorktown improved 5-1.