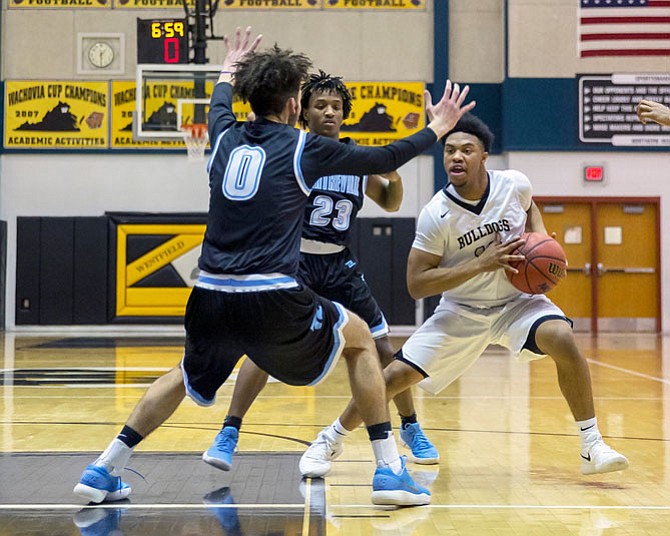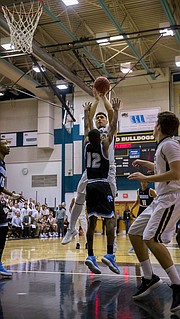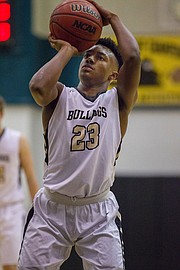 The Westfield Bulldogs hosted the Centreville Wildcats in a conference battle on Jan. 25 in Chantilly. In the 1st quarter, the Bulldogs jumped out to an early 17-14 advantage after 8 minutes of play. The 2nd quarter Westfield added 11 more points and held Centreville to just 7 points, giving Westfield a 28-21 halftime advantage.
In the 3rd quarter, Centreville outscored Westfield 10-9 with a quarter to play. In the 4th quarter, Westfield outscored Centreville 14-13, giving Westfield (10-7) (3-3) the 51-44 victory. Centreville falls to (6-11) (1-5).
Westfield was led by Jordan Hairston's 17 points and Marshall Reeds' 15. Reed accounted for two of Westfield's 5 three pointers. Jordan Hairston, Isaiah Daniel and Taylor Morin made the other three. Centreville was led by Bryce Douglas with 15 points and Chris Martin added 10 points including a pair of three pointers. Caleb Emeogo, Bryce Douglas and Jordan Porter made 3 pointers. Both Westfield and Centreville have three regular season games remaining. Westfield will play Madison, Chantilly and Freedom South Riding. Centreville will play Oakton, Chantilly and Madison.