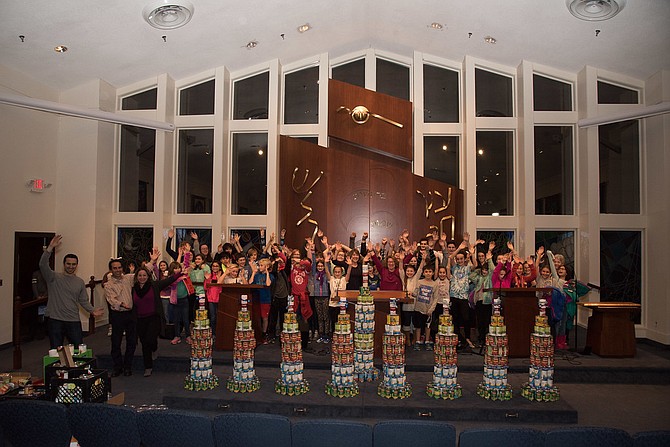 Hebrew School students at Temple B'Nai Shalom in Fairfax Station prepared for Chanukah by building a menorah from cans of food.
The students stacked the cans on Tuesday, Dec. 13 in the temple's main worship hall. All the donated food was then sent to Lorton Community Action Center, where it will be used to help feed hungry people in the community.
"This fun and meaningful project helped the students understand that tzedakah (Hebrew for charitable giving) is an important part of the celebration of Chanukah," Temple B'nai Shalom executive director Lynn Richmond said in a statement. "We encourage our students and their families to make at least one of the eight nights of Chanukah a night of giving back."
This year, Chanukah begins Dec. 24 and lasts until Jan. 1, 2017.