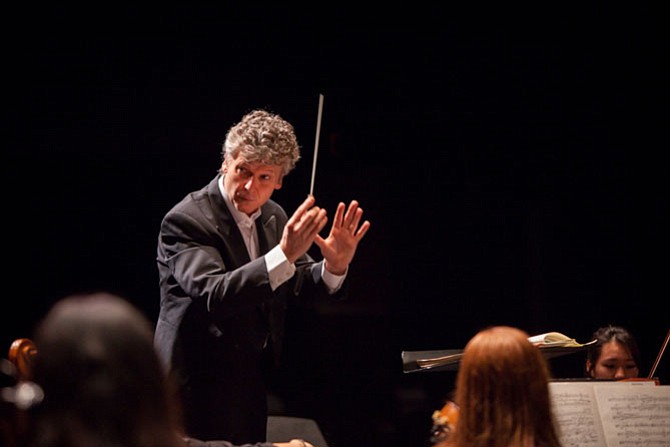 Where and When
Fairfax Symphony Orchestra 2016-2017 season.
Performances at George Mason University Center for the Arts, 4400 University Drive, Fairfax.
Information and tickets call 703-563-1990 or visit http://www.fairfa...">http://www.fairfa...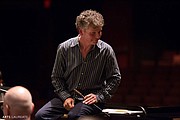 Sixty years and counting. Since 1956, the Fairfax Symphony Orchestra has been a leading orchestra, while remaining committed to community involvement. For 2016-17 season the FSO will celebrate its 60th season with inspired music and a "celebration that focuses on community partnerships and collaboration in the arts," said Christopher Zimmerman, Fairfax Symphony's music director.
Classics of universally recognized "Masters," such as Beethoven along with contemporary American composers and very special guest artists, will make the FSO season one of music as a unifying, educative force and great enjoyment.

In a recent interview, Zimmerman provided details on long-standing, rich FSO community ties. "Community collaboration is probably the biggest unifying factor in the choice of the season's programs; we will be performing the 'Nutcracker' with the Fairfax Ballet in December and our season finale will include 2 choruses from the area, Fairfax Choral Society and the Music and Arts Chorus at Providence."
In the spring, there will be an FSO performance "Inspiring the Next Generation" that will include "select members of the American Youth Philharmonic as a tribute to, and reminder of, the depth and excellence of Fairfax County music education," said Zimmerman. The students are mentored by FSO musicians.
"Last, and not least, we have invited Simone Dinnerstein, one of the most acclaimed American pianists and international artists, to perform great concerti by both Mozart and Brahms. During her visits she will be visiting an array of young Fairfax County public school students with her engrossing and successful music program entitled 'Bach-packing to school,'" added Zimmerman.

Dinnerstein will bring to the schools and play a digital piano to perform in Fairfax County Title I Elementary public schools. And the FSO will invite, at no charge, students and members of their families to hear Simone Dinnerstein as a featured soloist at an FSO performance.
The FSO also continues its partnership with the Fairfax County Public Schools of its SCORE (Symphony Creating Outreach Resources for Education) program. SCORE serves middle and high school band and orchestra programs across Fairfax County.
Inviting audiences to the FSO season, Zimmerman said, "If you would like to hear great music, hear and watch virtuoso soloists interact with the orchestra players and conductor, in an unstuffy enthusiastic and energized atmosphere, come to our concerts this season. From a huge array of forces to something smaller and more intimate, there is a musical experience here to be enjoyed."