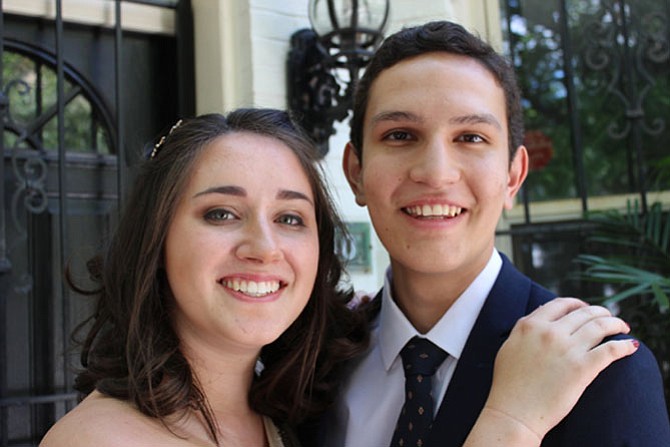 The Rambunctious Theatre Company is teaming up with Beyond the Page Theatre Company to present "The Last Five Years" starring David Jarzen from West Potomac High School and Robinson Secondary's Madyson Hanton.

The show will be performed July 14-23 at West Potomac High School. All shows are 7 p.m. with a special 2 p.m. matinee on July 23. Tickets can be purchased at www.robinsondrama.org.


"The Last Five Years" is a dramatic musical about two New Yorkers in their 20s who fall in and out of love over the course of five years. The show's structure consists of Cathy, the woman, telling her story backwards while Jamie, the man, tells his story chronologically; the two characters only meet once, at their wedding in the middle of the show.
Jason Robert Brown's Drama Desk winner "The Last Five Years" has been translated into a handful of languages and was named one of Time Magazine's 10 best shows of 2001. "The Last Five Years" enjoyed an Off-Broadway revival at Second Stage in 2013. A film adaptation was released in 2014 starring Anna Kendrick and Jeremy Jordan.