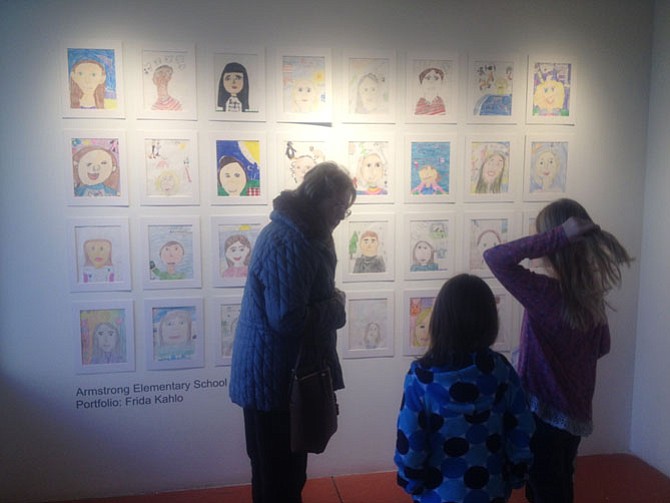 Reston Reading, Galactic Gala
Lake Anne Plaza hosted its first monthly reading series - Reston Readings at 5:30, hosted by local authors Nathan Leslie and Meredith Reynolds at Reston's Used Book Shop. On Sunday, Feb. 28 the event featured three authors, Gregory Luce, Laura Ellen Scott and Carina Yun. The next reading event is planned for March 20 at 5:30 p.m.
The Rotary Club of Reston will host the Galactic Gala, a Star Wars themed fundraising event supporting Reston schools and End Polio Now. The event will be Friday, March 4 from 6 - 10 p.m. at Hidden Creek Country Club, 1711 Club House Road in Reston, with participation of the Reston Community Orchestra.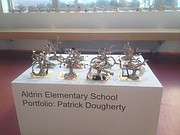 The GRACE Art gallery at Reston Town Center has an exhibit featuring works from students from schools participating in the Center's signature art education program, GRACE Art. More than 40 area schools participate in this program, in which classroom volunteers deliver an interactive art history lesson with visuals followed by hands-on art project designed to reinforce the lesson. Student projects from participating schools are presented at the GRACE gallery, promoting the impact of this important visual art literacy program. A well attended reception was held Feb. 27.
The GRACE Art Program has deep roots in the Reston community and was established in 1976. "This is a great evening for the Greater Reston Arts Center because we get to meet so many of the student artists who participate in the GRACE Art program at their schools. The young artists and their parents are so proud to see their work in the gallery. The families love all of the interactive art activities provided in the gallery during the exhibition," said John M. Adams, Director of Education at GRACE.
The artwork in the exhibit was inspired by twelve portfolios presented in the schools this year, including: Frida Kahlo, Patrick Dougherty, Romare Bearden, Michelangelo, Keith Haring, Claude Monet, Joan Miro, Alexander Calder, Diego Rivera, and more. Participating schools in this exhibit include Academy of Christian Education, Al Fatih Academy, Aldrin Elementary School, Armstrong Elementary School, The Boyd School: Reston, Forest Edge Elementary School, Ravensworth Elementary School, Waples Mill Elementary School, and Willow Springs Elementary School.
The next exhibit EMERGING VISIONS: CONTEMPLATING COMMUNITY will open March 15 – April 9, with a reception on March 18, 6 p.m.-8 p.m. The Emerging Visions program offers Fairfax County high school students the opportunity to work with the Greater Reston Arts Center's curatorial staff to create competent artworks that will be exhibited in the gallery. Participating students committed themselves to the success of this project and worked hard to achieve their artistic endeavors. This year Emerging Visions is dedicated to the legacy of Robert E. Simon, his vision for his New Town, its founding principles, and what it means to live in a planned, open community. Students in this exhibit attend Herndon High School, Oakton High School, and Reston South Lakes High School.
GRACE provides a year-round program of contemporary visual art exhibitions, education programs for all ages, and special events. GRACE is located at 12001 Market St #103, Reston. For more information, go to restonarts.org.