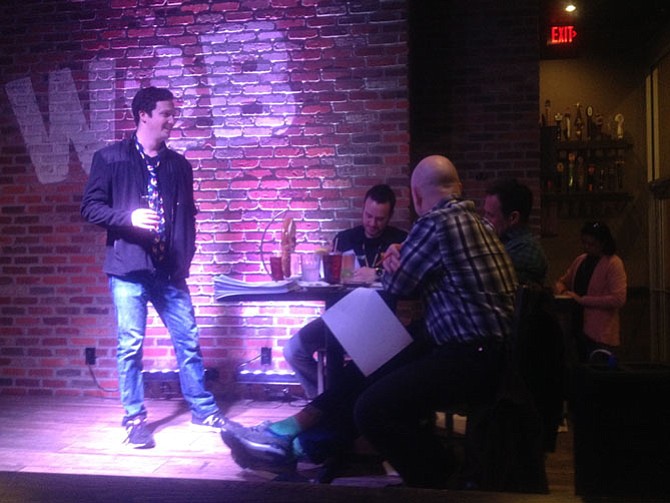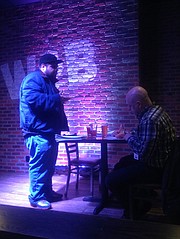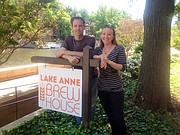 Reston Town Center's World of Beer hosted interviews Wednesday, March 2 for its new program "Drink It Interns," where interns will use social media and writing skills to share beer stories they gather during their travels. With this program, three beer lovers will have the opportunity to spend a summer traveling and seeking the best craft beer and food courtesy of World of Beer (WOB).
Three judges for the event at Reston included Dogfish Head founder and president Sam Calagione, Reston's WOB general manager Jeremy Sundheimer, and USA Today technology writer Mike Snider. Approximately 20 people attended the interview session in Reston. The Reston WOB is one of several ground-floor tenants in The Avant, Boston Properties' luxury residential building across from Reston Town Square Park.
Applications are being accepted on World of Beer's website until March 26, and applicants can apply online by submitting video expressing their interest in the position. Reston was the first one of eight World of Beer locations to host in-person, open interviews. Many applicants were interested in the opportunity to combine their interests of both travel and beer.
Dogfish Head founder Sam Calagione has another line in his job description. In 2005, Calagione published his first book, "Brewing Up a Business." Calagione's second book, "Extreme Brewing," was released in 2006. Sam Calagione explores the power of collaboration in his latest release, "Off-Centered Leadership." In the book, he shares information and tips for entrepreneurs and leaders in all industries. After the interview sessions, Calagione signed copies of his latest edition. Dogfish Head alehouse has locations in Fairfax and Falls Church, and supports local communities primarily through fundraising days in the restaurants. "It seems Dogfish Head always pushes the envelope in their beer, and I like that," said Jordan Silber, who attended the book signing.
Saturday, March 12, World of Beer will host the Award Ceremony for the Lucky Leprechaun 5K course.
Reston residents have enjoyed the craft beer wave that has hit the nation. "We have seen a desire for more craft beer in our area," said Mark Ingrao, president of the Reston Chamber of Commerce. "A lot of restaurants now are looking to put craft breweries with their restaurants, and other restaurants serving local food are complementing it with local beer and wine," said Ingrao. In the fall, Reston Town Center hosts an Oktoberfest event with craft beer.
Fairfax County has joined Loudoun County in the establishment of several microbreweries including Aslin Beer Company in Herndon, Caboose Brewing Company in Vienna, and Forge Brew Works in Lorton. Reston residents Melissa and Jason Romano purchased a retail space at Reston Washington Plaza, where they will open Lake Anne Brew House, a nanobrewery. Lake Anne Brew House will have a bar and inside seating, as well as seating on the deck overlooking Lake Anne.