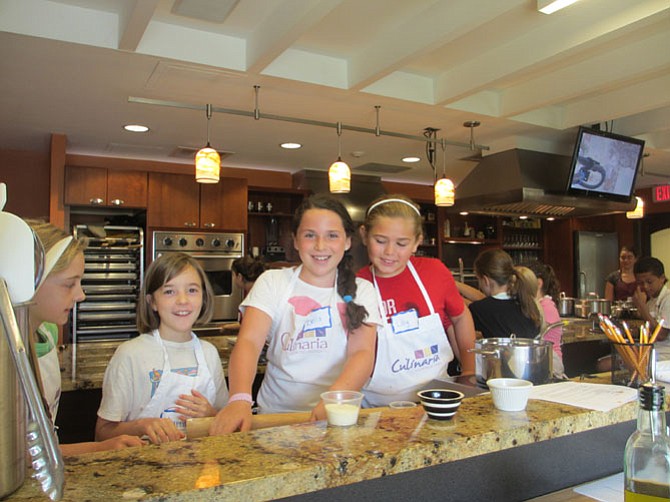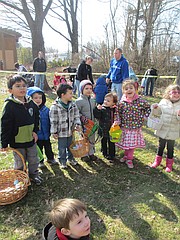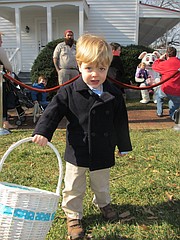 Not everyone wants to get on an aircraft during one of the busiest travel weeks of the year. Fortunately, if you live in the Vienna area, there are lots of fun things to do that other Americans pay to do (hint: no hotels, no flights).
EASTER EGG HUNTS -- FREE:
Town of Vienna Flashlight Egg Hunt Glyndon Park, Friday, March 18, 7:30 to 9 p.m.
Families search for eggs and prizes in the dark. Bring a flashlight to look for hidden eggs.
The Town offers an inflatable obstacle and a visit with the Easter Bunny.
The egg hunt begins at dark. The cost is $3 per family member, babies free. A maximum of six tickets can be purchased per household. You can purchase tickets online or in person. Tickets went on sale Feb. 22. Rain or shine.
Historic Vienna, Inc. and the Town of Vienna Old-fashioned Easter Egg Roll, Saturday, March 19, 10:30 to 11:30 a.m., lawn of Historic Freeman House.
Egg hunt, egg roll, activities, and appearance by Easter Bunny who poses for photos with kids.
Historic Freeman House, 131 Church Street S. For more information call 703-938-5187.
FEE:
Easter Egg Hunt at Colvin Run Mill, Saturday, March 19. Timed based on children's ages: Register for egg hunts spaced 45 minutes apart, starting from 10 a.m. Last hunt starts at 12:45 p.m. $6 per child, County residents. For children 2 to 12 years old, hunts grouped by age.
Children will hunt for eggs filled with treats and treasures on the grounds of Colvin Run Mill Historic Site. Separate hunts by age group. Before the hunt, participants will make crafts to take home. Participants bring their own baskets.

Meadowlark Botanical Garden's Easter Egg Hunt, March 24, 11 a.m. to 12:30 p.m.
Egg hunt, games, crafts, light refreshments and photos with the Easter Bunny.
Open to children 2-11 years old. Cost is $10 per child in advance, $12 per child walk-in. Accompanying adults are free. Call 703-255-3631 for information. Meadowlark Botanical Gardens, 9750 Meadowlark Gardens Court, Vienna.
BE A "TOURIST" FOR A DAY.
For the price of Metro rail or gas, you, too, can be a national capital area tourist for the day. Fairfax County spring breaks falls during the Washington, D.C. cherry blossom festival. Walk around the Tidal Basin or stop by Meadowlark Botanical Gardens in Vienna to view spectacular pink decorative cherry trees in-bloom.
Visit Mount Vernon, national museums (free) including the zoo, or the Udvar-Hazy arm of the space museum outside Dulles International Airport.
GET IN-TUNE WITH NATURE AND ANIMAL LIFE.
Fairfax County is home to public nature reserves such as Frying Pan Park, and the up-close animal park in Reston, the Reston Zoo.
COOKING CLASSES FOR KIDS AND TEENS at Culinaria Cooking School.
Culinaria Cooking School runs a series of workshops – both mornings and afternoon sessions – on March 22 and 23 for kids and for teens. The final spring break cooking class is scheduled for Monday, March 28, the last day of Fairfax County Public Schools' spring break. From Asian flavor and Harry Potter-inspired fantasy foods to eclectic burgers and food truck classics, there's diversity in the classes.
For details and to register, go to http://www.culinariacookingschool.com/2016/03/kidsteens-spring-break/.
TOWN OF VIENNA DEPARTMENT OF PARKS AND RECREATION – SPRING BREAK MORNING CAMPS FOR KIDS.
The Town of Vienna Department of Parks and Recreation offers a few spring break camps for elementary school-aged children and high schoolers.
For example, ABRAKADOODLE PRINTING MANIA is for children three to six years old.
Students create a portfolio to fill with print and stamp art. Various printing techniques will be shown. Participants can personalize their own stamps, and will learn about different types of printing. This camp is scheduled for March 21 through March 25, Monday through Friday, 9 a.m. to noon.
$260 for Vienna residents; $310 for non-residents.
See http://www.viennava.gov/ArchiveCenter/ViewFile/Item/3015 for the spring brochure.