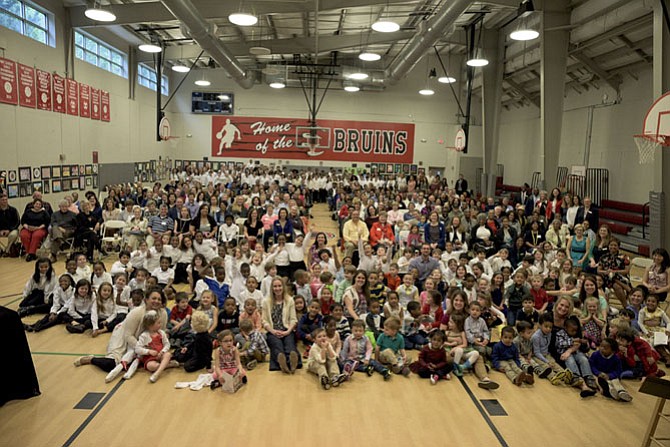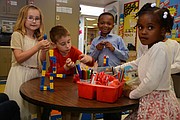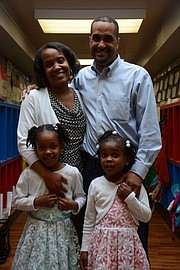 Independent school Browne Academy didn't begin its daylong celebration of the institution's 75th anniversary trumpeting the fact it was founded as one of the first racially integrated schools in Virginia.
Instead, the first three hours on May 6 included multi-genre musical performances by students from preschool through eighth grade, the entire breadth of the student body.
Arts and hands-on learning is an important focus at Browne, Head of School Peggy Otey said.
New York City educator Marion Browne founded the "Brownie School" in 1941 to teach preschool through third grade. Today the integration, Otey said, "is not a big deal. It's just a part of who we are."
Diversity is among the founder's core values the school still keeps, which also include excellence, character and community.
First grade teacher Kimberly Gayle knows as much as any about the lattermost. She's been at the school 15 years and has two "lifer" children who attended for their entire primary and middle school education.
"It's a big family," Gayle said. "You personally know the kids, their names, their parents. You have a vested interest in their families."
With an average class size of 12, making that personal connection is more feasible than in larger public school classrooms. That drew Kelly and Carroll Hebron of Kingstowne to enroll their daughters Dani and Drew in the school.
"It's incredibly diverse and very warm," Kelly Hebron said. "The girls love coming to school every day."
Carroll Hebron also appreciates the way the school keeps students aware of the broader community, working with local charitable organizations including United Community Ministries.
"That was exciting for me," Carroll Hebron said. "They focus on the whole person. And certainly the academics. We haven't seen anybody surpass it."
Though May 6 was about celebrating the history of Browne, Otey said, "We're focused on the future."
Next fall, Otey expects to open new "maker spaces" for students to put the school's inquiry-based thinking into practice in an open art and design workshop-type setting.
Browne Academy is located at 5917 Telegraph Road in Alexandria.