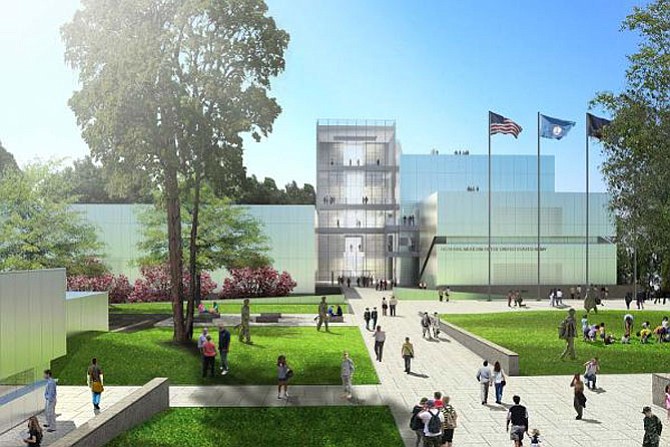 By Paul Krizek
State Delegate (D-44)
This Friday we take time to honor our veterans and their families. After World War I came to a close on the 11th hour of the 11th day of the 11th month, Nov. 11 became an important day of observance. It was first called "Armistice Day" to commemorate the signing of the Armistice with Germany ending the war. It was renamed Veterans Day in 1954.
My father, Colonel Eugene Krizek (ret.), served in World War II in the Army Air Corps and remained in the U.S. Air Force reserves for 39 years. I am thankful for his service to our country and for every veteran's service. On Friday, I encourage all of us, as we enjoy time with our families, to celebrate with pride the heroism of those who served in our country's military, and to pay respect to America's veterans for their willingness to serve and sacrifice for the common good.
Veterans are an integral part of our country and our community. In Fairfax County alone, there is an estimated 75,000 veterans, and the 44th district that I represent in the General Assembly includes parts of Fort Belvoir. This past January, ground broke on the new National Army Museum in Fort Belvoir. The museum is a great tribute to the U.S. Army and will give people the opportunity to honor Army veterans as well as learn about the history of the U.S. Army year round. It will feature over 15,000 pieces of historical Army art, a main exhibition centerpiece, memorial gardens and parade grounds. The museum is expected to open in 2019.  
This election season has shown how conflict and disagreements are an inevitable part of humanity, however Veterans Day proves that we can stand united and reflect on what is important.