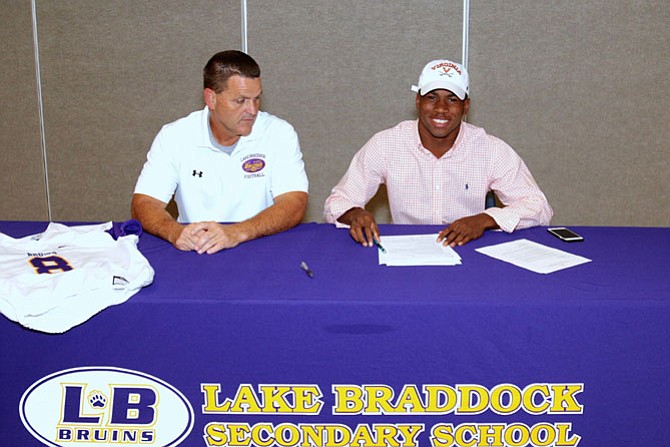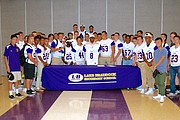 On Friday, Sept. 9, 2016, Lake Braddock Senior running back Lamont Atkins, of Burke, signed his grant-in-aid scholarship package to play football for the University of Virginia. The grant-in-aid signature guarantees the future Cavalier a full-cost athletic scholarship at the university.
Lamont currently ranks as the 14th All-Purpose running back in the nation by 247sports.com and is the #2 running back in the state of Virginia according to ESPN.com. Coached by James Poythress, he led the Bruins football team to the third round of playoffs ending the season with 1,142 rushing yards and 213 receiving yards.
Atkins, who verbally committed to the Cavaliers on April 23, 2016, also received scholarship offers from Northwestern, Vanderbilt, Syracuse, Illinois, Boston College, Marshall, Toledo, Old Dominion, Navy, Kent State, Harvard, Yale and Dartmouth. He will enroll and begin taking classes at the University in January 2017 and is eligible for football practice in the Spring.