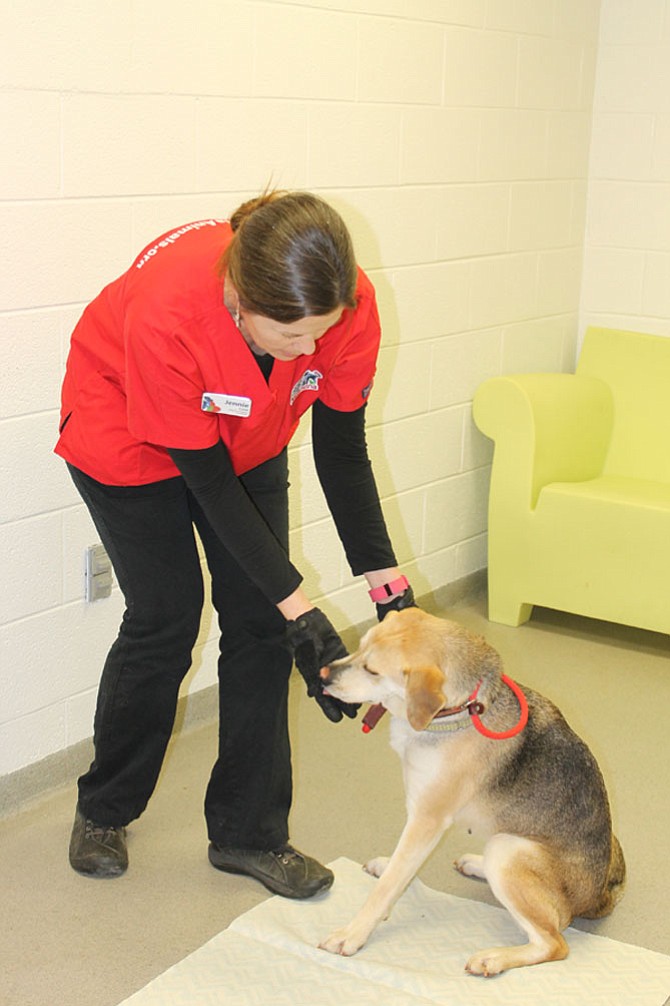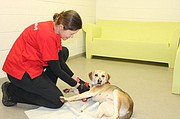 Alexandrian Jean Schumann didn't know where to turn. She loved her three cats, all of them domestic shorthairs, but two of them had quit using their basement litter box properly, attracted by new carpeting she had installed on another level of her home. A check with her veterinarian had turned up no health concerns, and adding more litter boxes to other levels of the house had failed to solve the problem.
In desperate need of help, Schumann made a call to the Animal Welfare League of Alexandria (AWLA), the shelter where she had adopted two of her cats. She received a response from Jennie Lane, one of the League's animal behaviorists, who asked Schumann for details about the cats and the home so she could analyze the problem. "It's really an investigation," Lane said. "Once any medical issues are ruled out, we gather as much information as we can and make recommendations to the pet owner. There's always hope."
In litter box cases, Lane, who has worked with animals for 15 years, often studies a home's floor plan to determine if the box is in a spot with too much human activity, which might cause anxiety for the cat. In one case Lane helped with, a cat was distracted from using his box because of a hawk often perched just outside a nearby window; a fake owl was mounted outside the window to eliminate the threat.
Lane and AWLA's other behaviorist, Danielle Grand, also hear from plenty of worried Alexandrians about their dogs. To redirect dogs who bark and pull on the leash when around other dogs, Lane recommends seeking help from a certified applied behaviorist or a trainer who uses humane methods. Dogs with this problem often can be trained to concentrate on their owners by using focus commands and rewards. After mastering this in a quiet setting, dogs can be moved to higher-stress environments to practice the skill.
In Schumann's case, Lane offered several recommendations: Use a special enzymatic cleaner on the soiled carpet; remove litter-box liners; wash litter boxes only with dish soap; and switch to a specific brand of litter. Schumann put all of the suggestions to use, and after a few months was able to remove the extra litter boxes. All is now well. "If people can't solve these problems, they don't have a good relationship with their pets — the people aren't happy and the pets aren't happy," Schumann said. "The AWLA help line is a great way to make sure that pets keep their forever homes."
Alexandria residents who have questions or problems with their pets can call the shelter at 703.746.4774 or email Jennie Lane at jlane@alexandriaanimals.org.
The Animal Welfare League of Alexandria, celebrating its 70th anniversary, is an independent, local, 501(c)(3) non-profit organization. The AWLA is committed to ending animal homelessness, promoting animal welfare, and serving as an educational resource for the City of Alexandria community. More information is at AlexandriaAnimals.org.