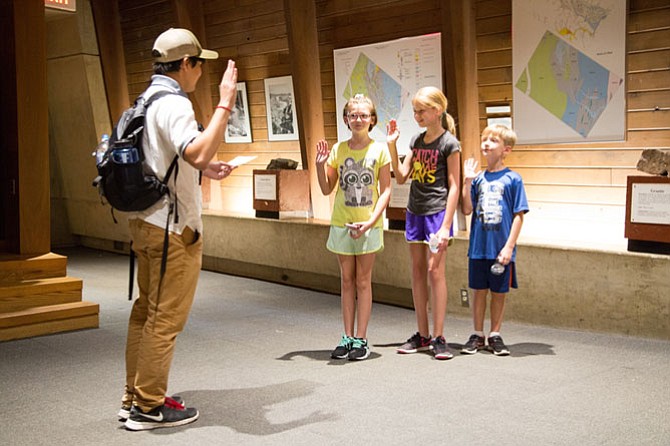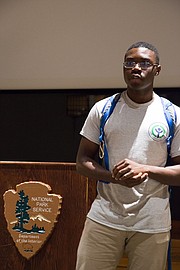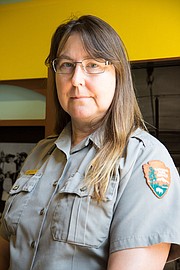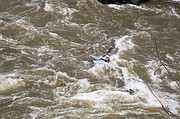 Thursday Aug. 3 was the last day of the youth summer programs at Great Falls National Park. The program coordinated by Great Falls Park staff and park rangers was intended to educate youth from Washington D.C. and the surrounding area about the park's natural land formations, history, and safety.
"Our overall goal is safety and we try to create a connection at a young age," said Eric Rodbell, 25, a Team Leader with the Student Conservation Association (SCA).
There are two groups working together with the Park Rangers at the Great Falls Park this summer: The Student Conservation Association and the Youth Conservation Corps. Both of these programs are new to the park this summer.
Susan Finsta, a park ranger, said that the junior ranger stations give the families with children an opportunity to become more engaged in the park. "We have a summer crew from both organizations, and they offer paid employment in national parks. The students get to help children," she said.
On Thursday there were three stations set up to help educate visitors about the summer at Great Falls Park. The first was a video "Find your Park," about George Washington and the history of the park with the "Patowmack" Canal company. The second was led by the SCA about the watershed, the Potomac river drainage basin and ways to safely use the river. The third station gave children an opportunity to make a button.
Safety became an important point of education for the park rangers and youth staff as it is a recurring topic each summer. "It's part of our daily lives here, doing safety contacts and education — in the summertime it's almost a daily occurrence. But really it's a simple message: put yourself one body length from the edge and you won't be as likely to fall in," said Finsta.
The currents at the rapids section of Great Falls Park on the Potomac river may be a great place to try extreme kayaking, but for most they can be deadly if fallen in unexpectedly.
"Wading carries a $100 fine, and swimming is $300," said Rodbell. "It's a reciprocating current and the idea is that if you get pulled in it pushes you down mostly because of the undertow."
Still many people use the park for its beautiful hiking trails and for extreme rock climbing and kayaking. "I think the summer program is an excellent way for kids to reach kids!" said Finsta.