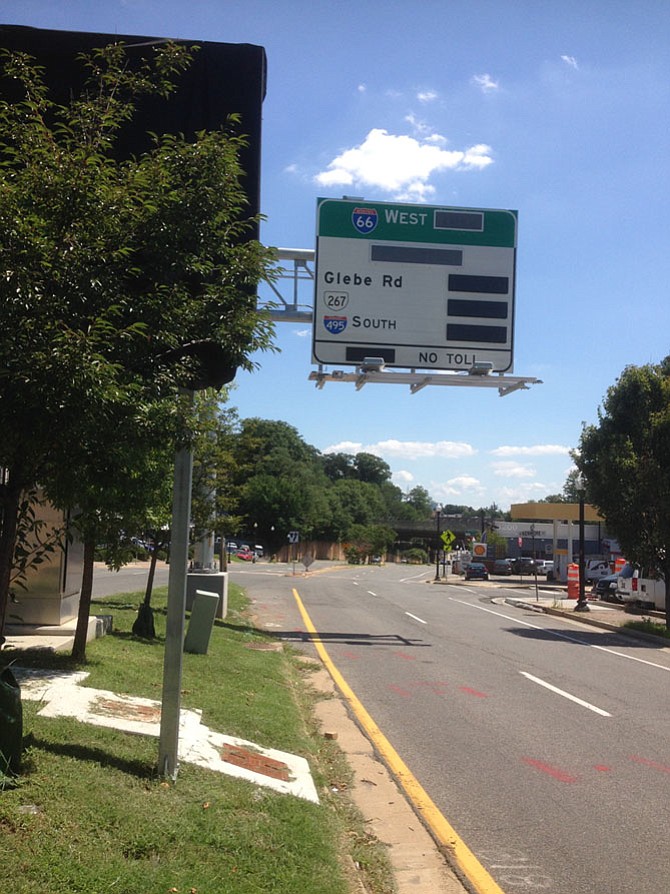 The flashing lights that drivers currently may see when getting on or off I-66 inside the beltway are just the testing of tolling equipment mounted on overhead gantries. No tolls are being collected yet. Crews also are testing indicator lights, which briefly flash to indicate that a vehicle is traveling with an E-ZPass Flex in the HOV mode and will be used for HOV enforcement once the express lanes are in operation.
Toll collection on I-66 inside the beltway is scheduled to begin in December on the nine-mile stretch of I-66, from I-495 to U.S. Route 29 in Rosslyn during rush hour only, and only in the direction of the peak travel, meaning eastbound in the morning and westbound in the afternoon. Vehicles with two or more people can continue to use the lanes for free. All vehicles traveling during these periods will need an E-ZPass transponder, and HOV-2+ vehicles will need an E-ZPass Flex transponder switched to HOV-mode to travel for free.
More information can be found at Transform66.org.