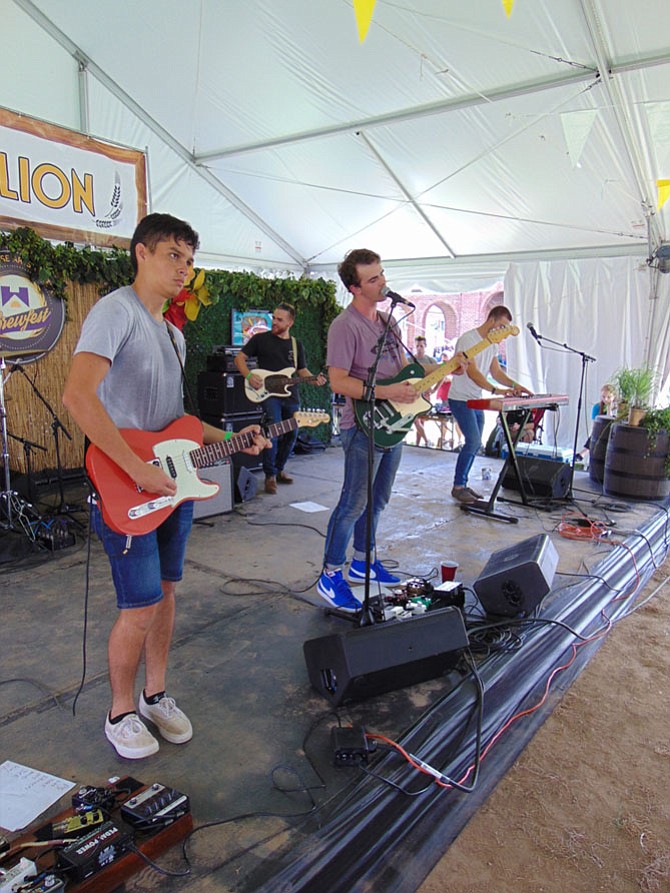 About 3,000 people attended the second annual Brewfest, which took place on Saturday, Aug. 12, 2017 at the Workhouse Arts Center in Lorton. The event included 32 breweries, cideries and distilleries, a dozen food trucks, and 12 bands on two stages. For $40, visitors could sample from the likes of Starr Hill Brewery, Cobbler Mountain Ciders, and Blue Mountain Brewery, among others. There was also Tap Talks, which featured a discussion on how social marketing has impacted the beer industry.
"What we are doing is bringing together breweries, cideries, wineries and distilleries ...It really is about combining the art and craft of beer making, of wineries, of culinary, and all of our fabulous artists who are here on campus," said Ava Spece, President and CEO of the Workhouse Arts Foundation.
"It's a great opportunity to get out in front of the community and say, hey, there's beer, there's music, there are arts besides the visual arts, the performing arts that are really exciting that you should come out for," said Frank Pappas, Director of Marketing.
"This is a great public-private partnership. It has government, it has private industry that's going to raise economic success for the county. And then it also has a lot of people having fun," added Wendy Lemieux who does Fairfax County Marketing for Public Private Partnerships.