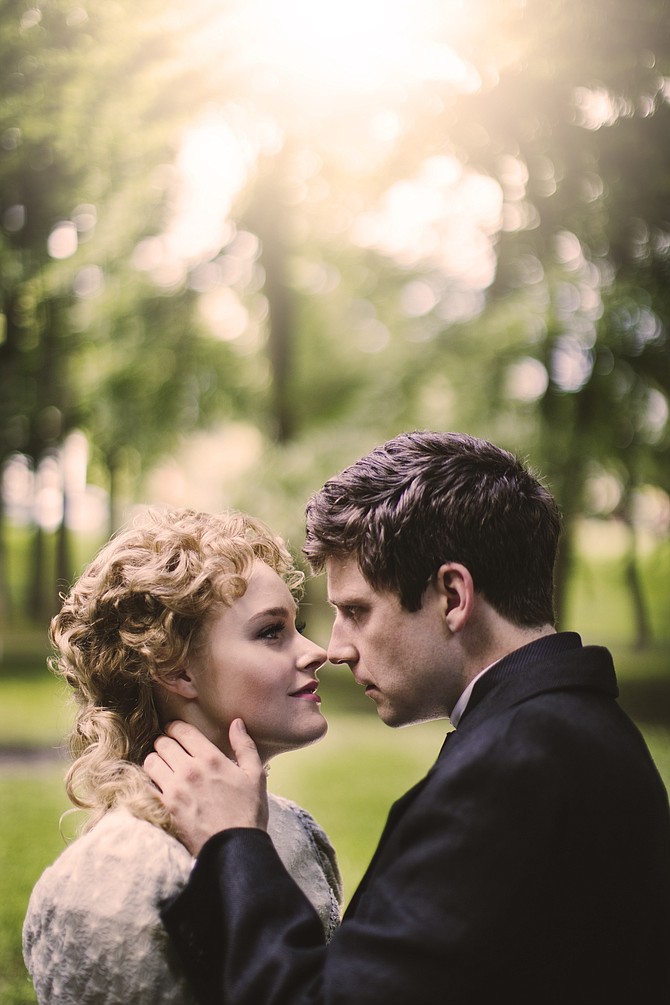 Signature Theatre in Arlington is staging Stephen Sondheim's "A Little Night Music" now through Oct. 8.
The winner of four Tony Awards in 1973, with music by Stephen Sondheim and book by Hugh Wheeler, returns to the Signature stage in a new production directed by Eric Schaeffer and featuring D.C. actors Holly Twyford and Bobby Smith. A film version was released in 1977 starring Elizabeth Taylor.
The play is set in 1900s Sweden, when on a magical night with an aging actress, a married virgin, a sex-starved divinity student, and a buffoonish count find themselves tangled in a web of love affairs. It features the musical numbers, "A Weekend in the Country," "Liaisons," and "Send in the Clowns."
Sam Ludwig plays the role of Henrik, a sensitive and lost young man torn between his id and superego. "He has all the bodily urges of a 19-year-old boy, yet studies scripture and plays the cello to take his mind off his earthly desires," said Ludwig. "This works about as well as it usually does with humans."
He said the challenge was learning how to fake playing the cello while simultaneously singing a super-vocally daunting Sondheim song (and also act).
He added that his favorite thing about the show is its frankness about sexuality and all the joys and complications associated with it. "It shows the effect of love and sex on people of all ages and does so with nuance and honesty. This is no doubt due to the fact that the source material is a Swedish film," he said. "The music is so pretty and the characters are so lovable that your horizons can be broadened without you even noticing, because you're having such a good time."
Nicki Elledge plays the role of Anne Egerman, the 18-year-old virginal wife of Fredrik. "Although Anne adores and respects Fredrik, something is lacking in their relationship and she is hesitant about consummating the marriage," said Elledge. "Anne is youthful, bubbly, and extremely playful. Even though she may come across as naive and unaware in moments, she still possesses a great deal of thoughtfulness and intuition."
She said she wants to make sure she gives Anne a real depth to the performance. "It has been challenging finding the balance between the bubbly/playful side and the serious/intuitive side of Anne," she said.
Another challenging aspect of this role is the music, she said. "Anne has some intricate music to sing and it has taken me some time to become comfortable with it all. It has been a real pleasure working on this brilliant and lush Sondheim score."
She thinks the story and music of the play is filled with heart and relatable characters. "I hope audiences become swept up in the beauty of the story and can experience a couple hours of magic, leaving the theater feeling more fulfilled than when they arrived," she said.
Signature Theatre is staging "A Little Night Music," now through Oct. 8. Tickets are $40 to $108. Show times are Tuesdays through Saturdays at 7:30 and 8 p.m.; Saturdays and Sundays at 2 p.m.; and Sundays at 7 p.m. The venue is located at 4200 Campbell Ave., Arlington. Call 703-820-9771 or visit www.sigtheatre.org.